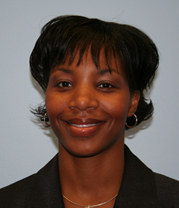 LA PLATA, Md. (November 16, 2007)—The Charles County Commissioners and County Administrator Paul W. Comfort, Esq., announced today the selection of Mrs. Tanisha Sanders as Manager of the Local Management Board (LMB), a division within the Department of Fiscal and Administrative Services. Her primary responsibility will be creating an effective system of services, supports and opportunities that improves outcomes for all children, youth and families in Charles County, say county officials.
Sanders has nine years of professional experience working with children, adolescents and families. She has been employed with Charles County Government since October 2006, most recently serving as the Local Coordinating Council Planning Specialist for the LMB. In this role, she was responsible for coordinating and planning interagency collaboration for services provided to youth and their families.
Prior to working with the LMB, Sanders was a Child and Adolescent Planning Specialist in the Core Services Agency of the Human Services Partnership. Her duties included advocating for children and adolescent's mental health needs and monitoring programs to ensure that budgets and services provided were in compliance with contracts.
Previously, Sanders was employed with the Hampton Department of Social Services in Hampton, Va., as a Foster Care Social Worker and Senior Social Worker of Transitional Services. She has also worked in residential treatment settings, group homes and a youth shelter.
Sanders holds a Bachelor of Arts degree from West Virginia University in Sociology and Anthropology and a Master of Science degree in Human Services from Capella University. She is currently pursuing a doctoral degree in Human Services.
Sanders is a resident of Charles County.
Source: Charles County Commissioners