Alleged murderer currently incarcerated in Missouri for bank robbery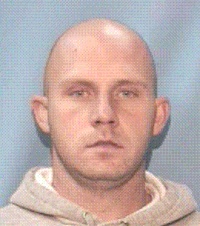 LEONARDTOWN, Md. (November 15, 2007)—A St. Mary's County grand jury yesterday indicted William Marcus White, 32, of Mechanicsville, for the murder of Robert "Bobby" Martin Phipps. Phipps was found dead on the floor of his Hairtasia beauty salon in Charlotte Hall on June 26th, 2006. The Baltimore Medical Examiner determined the cause of death as "blunt force trauma-homicide."
Phipps was 61 years of age at the time of his death and resided in Aquasco, Prince George's County.
Detectives from the St. Mary's County Bureau of Criminal Investigations (BCI) yesterday presented the case to the Grand Jury for St. Mary's County, and an indictment was issued for first degree murder and first degree assault. Police say the indictment was based on an "extensive investigation."
According to Lt. Rick Burris, Commander, BCI, the motive for the murder is still "unclear."
White is currently incarcerated in the state of Missouri for bank robbery. The St. Mary's County States Attorney's Office is arranging for White's extradition back to St. Mary's County.
RELATED INFORMATION:
Obituary for Robert Martin Phipps