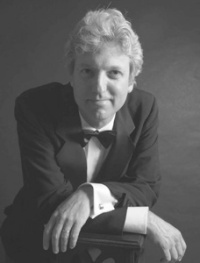 ST. MARY'S CITY, Md. (October 9, 2007) - Brian Ganz and Beverly Babcock will perform Brahms Piano Concerto No. 2 on Thursday, October 11 at noon in St. Mary's Hall at St. Mary's College of Maryland (SMCM). Ganz will perform a piano solo with Babcock performing the orchestral reduction.
The concert is free and open to the public.
Brian Ganz is an artist-in-residence at SMCM, and is widely regarded as one of the leading pianists of his generation. After a 1995 recital at the Kennedy Center, Washington Post critic Mark Carrington wrote: "There has never been any doubt that Brian Ganz is a good pianist, but last night's recital at the Kennedy Center's Terrace Theater offered strong evidence that he is a great one." Ganz has performed with the St. Petersburg Philharmonic (of Russia), and the City of London Sinfonia, L'Orchestre Lamoureux. He has performed at the Kennedy Center Concert Hall, Salle Pleyel in Paris, Le Palais des Beaux-Arts in Brussels, and L'Arena Theater in Verona.
Beverly Babcock began her piano studies at age five with Bristow Hardin in Norfolk, Virginia. She received a master of music degree in piano performance from Peabody Conservatory. Babcock has served on the piano faculties at the College of William & Mary in Williamsburg, Virginia, and Andrews University in Berrien Springs, Michigan. She has also taught piano privately for 25 years. In addition to her work as resident accompanist at St. Mary's College of Maryland, she works with singers and instrumentalists in the Washington, D.C. area.