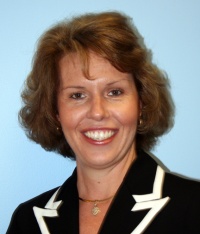 LA PLATA, Md. (Oct. 9, 2007) - The Charles County Commissioners announced the appointment of Deborah Hudson, of Mechanicsville, Maryland, as the Director of Administrative Services. Ms. Hudson will assume her position with Charles County Government on October 29, 2007. Administrative Services is a newly formed County Government Department comprising the offices of Information Technology, Fiscal Services, Purchasing, and Human Services Partnership.
According to County officials, Hudson has more than 20 years of experience in Finance, including 10 years in governmental accounting. Her background includes managing a range of departments, including finance, food services, budget, warehousing, purchasing and procurement. For eight years, Hudson served as the Purchasing Manager for Charles County Public Schools. Most recently, she served as the Director of Finance for Calvert County Public Schools.
Hudson graduated with honors from the University of Baltimore, where she also received a Master's degree in Business Administration. A Certified Public Accountant, she presently serves as President-Elect of the Maryland Association of Certified Public Accountants, Southern Maryland Chapter. Hudson is also a member of the Government Finance Officer's Association (GFOA) and is community-member-at-large of the Audit Committee for St. Mary's County Public Schools.
"Ms. Hudson is a dynamic leader that will bring a breadth of professional experience to this newly created Department," said Commissioner President Wayne Cooper in a prepared statement. "She has the solid experience and top-notch skills that we were looking for and will undoubtedly make a positive and direct impact."
"I am impressed with Ms. Hudson's expertise in the areas of finance and purchasing," added Commissioner Vice President Edith J. Patterson. "And, as the second female Department Head in County Government, she adds a welcome layer of diversity to our senior-level staff roster."