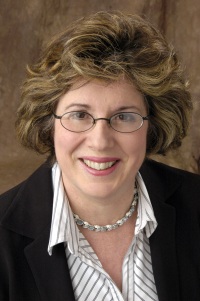 LA PLATA, Md. - The Corporate Center at the College of Southern Maryland today announced that Karen O'Connor has been appointed as the business developer serving the St. Mary's County business community.
O'Connor comes to the Corporate Center from the National Captioning Institute, where she was employed for 24 years in sales, marketing and advertising positions. For the past six years, she served as the Institute's national director of sales and marketing.
"I grew up in Leonardtown and am excited about returning to the area in this role with the Corporate Center and helping our business community to grow," said O'Connor.
According to CSM, O'Connor has already been meeting with the county's employers and business leaders to find out how the Corporate Center can support them.
According to CSM, the Corporate Center helps the region's employers develop and maintain a highly skilled workforce through the delivery of affordable, customized, high-quality workforce training, leadership development, and corporate consulting services.
"Karen brings to her Corporate Center clients the acquired experience and demonstrated expertise in new business development, marketing both services and products and managing people and projects," said Shirley Williams, executive director of the Corporate Center. "She has strong analytical, interpersonal and communication skills that will contribute towards the development and success of her St. Mary's County business clients."
O'Connor received a bachelor's degree in business administration from Towson University. She is located in the Corporate Center on the Leonardtown Campus in the C Building. She can be reached at 240-725-5479.