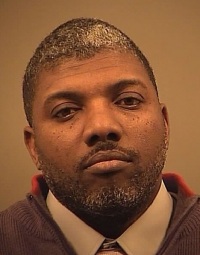 LA PLATA, Md. - The Charles County Sheriff's Office has arrested a middle school teacher and charged him with sexual child abuse for inappropriately touching a student last February.
Det. K. Selkirk of the Special Victims Unit responded to Piccowaxen Middle School in Newburg on Feb. 22, 2006 after the incident was reported by the school's principal. The officer's investigation revealed that a 13-year-old student was alone in a classroom several days earlier with Don Lloyd King, 45, of Newburg. King is a history teacher who was helping the student with her class work. As she prepared to leave, he allegedly hugged and touched her inappropriately. The victim told police that she told the teacher to stop, but he did not stop until the bell rang.
The following day, the victim was again alone in King's classroom getting help with her school work. According to the student, when she tried to leave, King again hugged her and touched her inappropriately.
The student reported the incidents to her principal on Friday, Feb. 17, 2006. The principal reported it to police on Wednesday, Feb. 22, 2006. The investigation continued over the next 11 months, in which time police say they were able to obtain additional information about King, search for other victims, and consult with the State's Attorney's Office regarding the appropriate charges.
The Sheriff's Office obtained a warrant for King's arrest on Jan. 17 and arrested him at the school on Jan. 18 at 2:50 p.m. He is charged with sexual child abuse, fourth-degree sex offense and second-degree assault and was released from the Charles County Detention Center on his personal recognizance.
The Sheriff's Office is investigating whether there are additional victims and is encouraging any other victims to call Det. Selkirk at 301-609-6595.