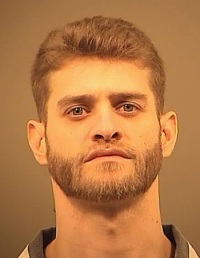 LA PLATA, Md. - The Charles County Sheriff's Office today announced an arrest in the murder of a 16-month-old girl in 1995. Theodore John Seman, Jr., 34, of Waldorf is charged with first-degree murder and child abuse resulting in death.
The original investigation revealed the child, Nina Leann McDonald, stopped breathing at her mother's residence on Marlette Place in Waldorf on Sept. 23, 1995. Her mother and Seman, her mother's boyfriend at the time, drove her to Southern Maryland Hospital Center, where she was pronounced dead a short time later.
A medical examiner initially ruled the cause of death was undetermined with suspicious circumstances but in 2001, the autopsy report was amended, citing the cause of death as compressional/ positional asphyxia and the manner of death as homicide. Detectives continued their investigation, which included conducting interviews with Seman, who was the only suspect, and the child's mother.
In December, detectives and the Charles County State's Attorney's Office were confident they had sufficient evidence to obtain an indictment in the case. On Jan. 12, they presented the information to a Grand Jury, which indicted Seman for murder and child abuse resulting death.
On Jan. 16, a warrant for Seman's arrest was issued and on Jan. 17, the Tactical Response Squad responded to Seman's residence in the 2600 block of Pinewood Drive in Waldorf and arrested him. Seman was transported to the Charles County Detention Center, where he is being held without bond.