By Adam Ross, The County Times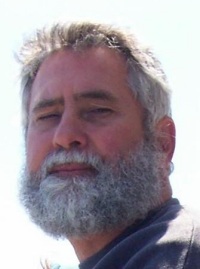 ST. MARY'S COUNTY, Md. - The body of retired navy officer and Lexington Park resident, John Humbert Dixon, Sr., 54, washed ashore and was discovered early Jan. 4 in Point Lookout state park after he had been missing for 34 days.
According to Deputy Public Affairs Officer for Naval Criminal Investigative Services (NCIS), Ed Buice, people walking along the beach discovered Dixon.
Buice said there were "no signs of foul play," but added that authorities are waiting for an autopsy and toxicology report to declare the cause of death.
The autopsy report could take two to three weeks, and the toxicology report could take two to four weeks to complete, Buice said.
Sgt. Ken Turner of the Department of Natural Resources said they assisted NCIS with the recovery of the body because "[Dixon] was in the water and it was in a state park."
The family was notified and Dixon was positively identified, Buice said.
Dixon went to check on his boat Dec. 1 at the Naval Air Station Patuxent River's West Basin Marina and was never heard from again.
Authorities found Dixon's car parked at the Marina and the keys were in it, according to early reports from Naval District Washington.
Local law enforcement agencies and teams from Patuxent River searched the marina and the air station's shoreline on land, by air and by boat for four days before calling off the search Dec. 6.
Teams utilized searchand-rescue dogs and sidescan sonar during the search effort.
RELATED INFORMATION:
Obituary for John Humbert Dixon