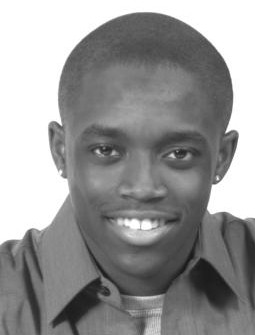 Local Waldorf teen Derek Jamaar Taylor may soon be a local celebrity. He plays the role of young Wesley in the upcoming movie "Preaching to the Choir." The role of the adult Wesley is played by Darien Sills-Evans. The film can be seen in theatres starting on April 14th. Derek has also played the role of young Simba in the Lion King on Broadway.
Preaching to the Choir surrounds the lives of twin brothers, Teshawn and Wesley Tucker. Estranged since the death of their parents years ago, they have taken radically different paths in life. Wes becomes a minister in a Harlem gospel church while Te perpetrates the gangster lifestyle as Hip Hop star Zulu. They are forced into reconciliation when Te flees from LA to his childhood home in Harlem to hide from his enraged record producer. Te tries to disappear in his preacher brother's world of the gospel church but becomes entrenched in the community and finds himself reconnecting with his past by becoming involved in the failing church choir.
Derek is from Waldorf, Maryland, attends Westlake High School, and has a 3.8 GPA. He was just recently selected to attend The Junior Statesmen Summer School Program at Princeton University. He is currently attending the JAVA Passport Program at the University of Maryland, completed the Science Engineering Mathematics and Aerospace Academy at the University of The District of Columbia in the spring of 2003, and completed World of Theatre II for Kids Course at College of Southern Maryland.
In January 2003 Derek was featured in the Weekly Reader Insider "Kids on Broadway". He won "Outstanding Actor" Award in the WESTfest film festival for the Fox Search Lab film "Youngster". He won 1st place for producing and directing "Secret Agent 9" in the 2004 Canadian International Annual Film/Video Festival. His bio is featured in the "celebrity who's who" section of www.Playbill.com for playing the role of Young Simba in Disney's Broadway Theatrical Play, "The Lion King".
Derek is also very much involved in school and community activities. At Westlake HS he ran for Freshmen Class Vice President and received an Achievement Award for serving as Vice President class of 2008. He received a Varsity Letter Award for Wrestling and Track & Field. He received Athletic Awards for freshman and junior varsity football. He received a Southern Maryland Athletic Conference Certificate for the SMAC Champion Track and Field Team. He holds a Black Belt in Tae Kwon Do from Masters Technicians Karate Center. He received an Award in 2004 from the Charles County Board of Education for Career Readiness.
More information about the movie
Preaching to the Choir
can be found at the following sites:
http://www.codeblackentertainment.com/preachingtothechoirmovie/index.html
http://movies.yahoo.com/movie/1809266722/details
After you see the movie, you can write your own review and share your opinion of Derek's performance by going to
http://movies.yahoo.com/movie/1809266722/user.