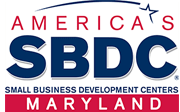 Earn More, Work Less
A Strategy To Make Your Business Work For You
The Eric Franklin Entrepreneurial Accelerator (EFEA) has partnered with the Southern Maryland SBDC and the College of Southern Maryland to plan and execute cohorts based on the three stages — start-up, growth and acceleration — of their businesses. Each of these programs are designed to motivate and educate business owners and future CEOs to grow faster and to grow smarter.

You'll learn how to own a fast growing company by:
Finding the "time and space" to focus on the most pressing priorities
Working "on" rather than "in" the business, creating dramatic enhancements that will lead to the lifestyle intended
Becoming a catalyst for continuous improvement
Increasing money-making mind-set and financial knowledge
Building a clear and compelling team that is focused on customer needs, strategically aligned to personal goals and financially viable
Instilling a cadence of accountability to execute on and achieve the most critical results
Developing essential systems that drive enduring, measurable results, attract and retain talent, improve work processes, and develop intense customer loyalty
Inspiring employees to work towards the critical priorities and creating an environment where employees want to contribute their best efforts
Creating a strategic collaborative environment among peer business owners to turn challenges into opportunities (collective CEO Think Tank is known as a "Mastermind Group").
Visit the SBDC website for more information and current schedule.