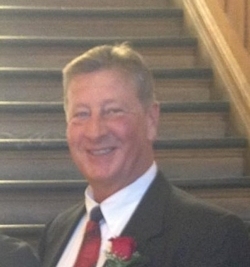 Jeffery "Jeff" Scott Combs 62 of Hughesville, MD passed away December 7, 2019. Jeff was born on September 11, 1957 to the late Cloyd and Betty Combs in Charleston, West Virginia. Left to honor Jeff and his memory are his wife Mary "Missy" Combs, his sisters Paula (Joe), Valerie and Lisa (Steve); his children Kelly (CJ), Megan (David), Ben (Lindsay), Sabrina (Ronnie) and Chase (Heather); and his grandchildren Tony, Trinity, Kaiden, Aiden, Case, Jase, Norah and Kyler.

Jeff was a fun-loving, hardworking, and dedicated man that was well known and respected from his military career. He made an impact on everyone he came into contact with. Jeff loved the military and took great pride in his devoted service as a LTC in the Air National Guard. Jeff was always there to make you laugh whether from his sarcastic humor or his goofy faces. He spent his free time at gun shows and shooting targets off the back deck.

He loved to ride his Harley and enjoyed the scenic rides to the many vineyards he visited. Jeff spent a lot of his time remodeling his home and property. He was always willing to take on home projects no matter how big or small. He had a great love of the beach and his most favorite times were spent on the sand with his loving wife Missy.

In lieu of flowers, memorial contributions can be made to Hospice of Charles County, 2505 Davis Road Waldorf, MD 20603.