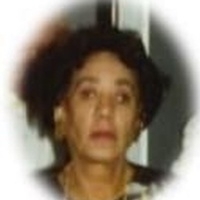 Margret Estelle Savoy, 91, of La Plata, Maryland. Margret Estelle Savoy, daughter of the late William and Mamie Savoy, departed this life January 4, 2019, at Genesis Health Center in La Plata MD. Estelle's education was interrupted at an early age to care for many infirmed and sick relatives. That is the type of person that she was, and also set the tone for the rest of her life. Always willing, caring, supportive and encouraging of those who were unable to care for themselves. Estelle would give you her last dollar if she thought you needed it more than she did. She was admired and love by everyone she came into contact with, to know her was to love her.

She loved her family first and foremost but her biggest disappointment was not having a daughter. So, Alice, Diane and Linda and many other nieces stepped up trying to help fill that void. She also treasured her dolls, bathing, shampooing their hair and dressing them often. She named each one. One had blond hair, so she was named Aunt Elizabeth, one had light brown hair, that was Alice. Her favorite was Ester, which is what she would have named her little girl. Well needless to say Ester got more attention. In fact, Estelle washed Ester's hair so much her hair came out. Well that didn't discourage Estelle, she found a wig, trimmed it to fit Ester and Ester wore a wig the rest of her life. Ester's hair color changed quiet often, lol.

Estelle perfected the Savoy sense of humor, and had a laugh that few could imitate. She could always be found with her jigsaw puzzles, Word Find, and watching Bonanza, Heat of the Night, Gunsmoke and Wheel of Fortune. So, her days were full and very meaningful by her standards. In her mind her standards were all that counted. She may not have had degrees, certificates or a lot of initials behind her name, but she was one of the wisest, compassionate women one could ever meet. Her life was very rich and rewarding, she lived up to the spiritual light that was in her.

In addition to her parents, Estelle was preceded in death by her brothers: Daniel, Leon, Howard, Paul, and Thomas (Teenie Boy) Savoy, and sisters: Gladys Proctor, and Edith Proctor, sister-in-law's: Lena, Margaret, Jenny and Hazel Savoy. She leaves to cherish her memory: her brother Richard Savoy, Sr (Ray), sister-in-law Pauline Savoy (Paul), a host of nieces, nephews, other family and friends. Especially two longtime friends, Janie Savoy (niece), Mary Dennis, and her Genesis roommate Marian Farrah.

Viewing, 10:00 am, until time of Service, 11:00 am, Monday, January 14, 2019 in the Chapel of Thornton Funeral Home, P.A, 3439 Livingston Road, Indian Head, Maryland 20640. Interment, 1:00 pm, Heritage Memorial Cemetery, 13472 Poplar Hill Road, Waldorf, Maryland 20601.