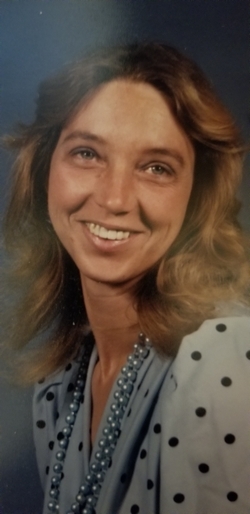 Hazel Bernice Knott, 63, of California, MD passed away on November 25, 2018 at her home surrounded by her family. Born on January 14, 1955 in Slagle, WV she was the daughter of Golda Jean Blankenship of Hollywood, MD. Hazel was the loving wife of Gary P. Knott, whom she married on May 17, 1981 in Charlotte Hall, MD.

She is survived by her children, Melissa Trossbach (Kenneth) of Park Hall, MD; George Feise IV (Tina) of Summerville, SC, and William Browning of Walterboro, SC. Grandchildren; William Midgett (Bethany) George Feise V, Justin Feise (Kasie), Victor Browning, William Browning Jr., Vanessa Browning, Johnathon Trossbach, Samantha Trossbach, Cory Trossbach and 6 great-grandchildren. Siblings; Kenneth Blankenship, Melinda McDonald, Betty Nickerson, Ruby De La Cerda and Terri Vause.

Hazel owned and operated a local bingo supply company in Hollywood, MD. She enjoyed painting and collecting ceramics but most of all she enjoyed spending time with her family and friends, especially her grandchildren and great-grandchildren.