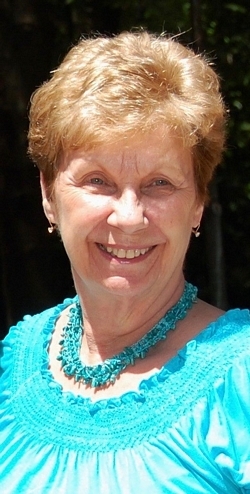 Barbara Ann Cain, 76, of Dunkirk passed away surrounded by family on Monday, November 26, 2018. Born in Washington, D.C. on October 16, 1942 to Robert E. Tayman and Helen L. (DeWitt) Tayman Croutcher. She was raised in Prince George's County and graduated from Frederick Sasscer High School. In 1970, she met and married Thomas Cain and they moved to Dunkirk in 1972.

For over 30 years she worked for and retired from the Department of Defense, specializing in Human Resources. After a second retirement, she enjoyed shopping, crafting, sewing, cooking, baking and spoiling her grandchildren. As an active member of Grace Brethren Church in Owings, many were also able to enjoy her excellent cooking and talents.

Barbara is preceded in death by her parents and a sister, Lois A. Grant. She is survived by her husband and children Daniel Courtney, Pamela Arigo (fiancé John Vannoy), Leslie Arigo (Marc), Erin Cain, an honorary son, Jose' Pulido, and honorary daughter/caregiver, Eloise Hicks. Also surviving are eight grandchildren and a sister, Lena Vogel. Arrangements by Rausch Funeral Home.