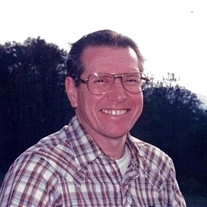 After a battle with cancer, Wayne Hamilton Coryell of Waldorf, Maryland died surrounded by his children on July 6, 2018. He was 76 years old. Wayne is survived by his younger brother Cliff Coryell (Susan) of Edgewater, MD; his children, Debbie Fitch (John) of Winchester, VA, Donna Duckett of Clinton, MD, David Reed (Joane) of Yorktown, VA, Diane Palacios (Nelson) of Ft. Washington, MD, Dawn Schumaker (Darryl) of Mt. Airy, MD, and Dwayne Coryell of Herndon, VA; his 17 grandchildren; and several great-grandchildren. He is preceded in death by his ex-wife, Delores Jean Partin of Meherrin, VA; his son, Dwight Reed of Grand Rapids, MI; his parents, William Hamilton Coryell of St. Thomas Virgin Islands and Muriel Coryell of Edgewater, MD.

Wayne was born on May 4, 1942 in Washington D.C. He grew up South East D.C. until his family moved to Accokeek, Maryland. As a youth he enjoyed playing baseball and hunting for arrow heads. He was confirmed in St. Mary's Catholic Church in Piscataway. Wayne attended D.C. and Maryland primary schools and graduated a Yellow Jacket from Gwynn Park High School in 1961. He was president of his junior class and a member of the National Honors Society

Wayne joined the U.S. Air Force in 1964 and served honorably for four years. He completed his training at Keesler Air Force Base and was a radar technician on flights from the U.S. to Germany. During his service years he was an active skydiver as a member of the Parachute Club of America and the Savannah Sky Divers. In 1968 he married Delores Jean Reed (Clark) a widow with six children and together had another child. He helped raise his large family in Clinton, MD and graduated seven Hornets from Surrattsville High School. Wayne loved to watch his children compete in sports with the Clinton Boys and Girls Club and school teams.

Wayne was a valuable member of the U.S. Postal Service for over 30 years. As a member of Engineering and Development, he helped test and evaluate new technologies and worked to investigate mail fraud. Upon retirement he lived a very active life. Wayne was an accomplished dancer and an active member of the D.C. Hand Dance Club. He was an artist and stamp collector and passionate about golf. Wayne took many golf trips with friends and family and especially enjoyed playing with his sons. He was a fan of the local sport teams especially the Redskins and Nationals.

Wayne was a member of many organizations including the Disabled American Veterans (DAV), NRA, Elks, and Moose. He was a long time member of American Legion Post 259 in Clinton, and recently transferred to Post 227 in Brandywine. Wayne had many friends and loved to make connections between the people he came in contact with. He enjoyed social gatherings of all kinds including reunions, parties, cookouts, and dances. He was a generous man giving to many individuals and charitable organizations especially those that help veterans.

A viewing will be held on Monday, July 16, 2018 from 10:30AM until the time of service at 12:30PM at Raymond Funeral Home in La Plata, MD and burial at Cheltenham Veterans Cemetery in Cheltenham, MD. A reception to follow at the Elks Lodge in Waldorf, MD. In lieu of flowers, please send a donation to Paralyzed Veterans of America (801 Eighteenth St. NW, Washington, DC 20006-3517) or The Wounded Warriors Project (P. O. Box 758517, Topeka, KS 66675-8517).