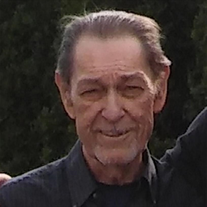 John C. "J.C." Bumpus, 84, of Huntingtown, Maryland passed away on Monday October 9th, 2017 at home surrounded by his loving family. Born in Sebree, Kentucky he was a son of the late Sal and Doris (Fulcher) Bumpus. He was the beloved husband of Mazie (Powell) Bumpus.

He was a veteran of the United States Navy, retiring after serving 22 years. He loved sports following all of the local teams. Along with his wife, he is survived by a daughter Carol Hurley (Robert), a son Ron Leggett, two grandsons, Robert Hurley Jr., Mark Hurley, and one Great Grandson Robert Hurley III.

Interment and graveside services will be at a later date at Arlington National Cemetery, Arlington VA. Arrangements by Lee Funeral Home.