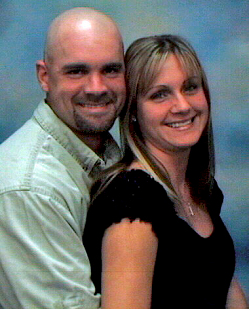 Muriel Denney Bottorf of St. George Island, MD and James (Jamie) Dean of Hollywood, MD were married on Saturday, August 26, 2006 in the Elks Lodge on Chancellors Run Road. The bride is the daughter of Jesse & Lena Denney. The groom is the son of Joey & Elaine Dean.
The newlyweds spent their honeymoon in Punta Cana, Dominican Republic.
More information about our wedding can be found
here
.
You can view photos from our wedding
here
.
(User Registration Required)