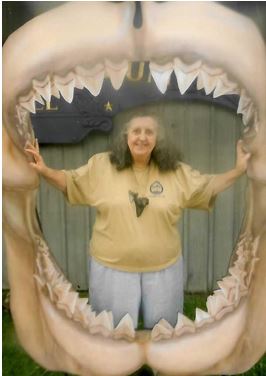 Florence Jones Strean, 82, of Port Republic, Maryland, passed away peacefully at her home on January 19, 2022. Florence was born on May 9, 1939, in Greenville, South Carolina to the late Benjamin and Lucia Jones.

Florence spent her 28-year career as an Oceanographer and Cartographer for the Department of the Navy where she also met her beloved late husband, Bernard Max Strean, Jr. Florence loved to collect fossils, seashells, rocks, and minerals from up and down the East Coast.

Florence is survived by her two nephews, Robert Flynt Strean and Chad Lockey Strean.

The family will receive friends at the Rausch Funeral Home 4005 Broomes Island Rd, Port Republic, MD on Monday January 31, 2022from 10 AM to 12 Noon. A graveside service will follow at Christ Church Cemetery.