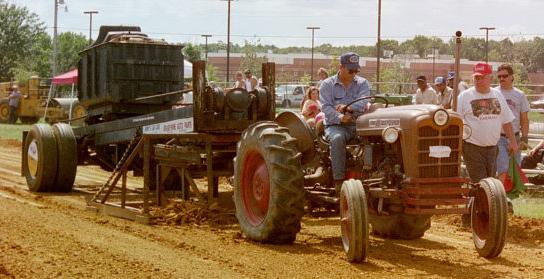 2005 St. Mary's County Fair
Thu Sept 22 - Sun Sept 25, 2005
Baby Show Registration Form

The catalog will be released in
Late August, Early September.
[ Photos from the 2002 Fair ] [ More Fair Photos ]
Since 1947, country and city residents of Southern Maryland have enjoyed the St. Mary's County Fair. This four day festival of non-stop agricultural exhibits and entertainment is sponsored by the St. Mary's County Fair Association, a non-profit volunteer group dedicated to the preservation of our agricultural heritage. Competitions are open to all residents of Southern Maryland. Cash prizes and ribbons are awarded. Enter the fruits of you labor and become a part of this St. Mary's County tradition.
St. Mary's County Fairgrounds
Route 5 across from the Leonardtown High School
Just south of Leonardtown, MD

P.O. Box 243
Leonardtown, MD 20650
301-475-2256
[ Directions ] [ Fair Association ] [ Farm Museum ]
| Home | Help | Contact Us | About somd.com | Privacy | Advertising | Sponsors | Newsletter |
| What's New | What's Cool | Top Rated | Add A Link | Mod a Link |
| Announcements | Bookstore | Cafe | Calendar | Classifieds | Community |
| Culture | Dating | Dining | Education | Employment | Entertainment | Forums |
| Free E-Mail | Games | Gear! | Government | Guestbook | Health | Marketplace | News |
| Organizations | Photos | Real Estate | Relocation | Sports | Travel | Weather | Wiki | Worship |
Use of any somd.com Web site constitutes acceptance of our Terms of Use, Privacy Policy, and DMCA Notice.
Brought to you by Virtually Everything, Inc. ©1996-2016 (RS12), All rights reserved.