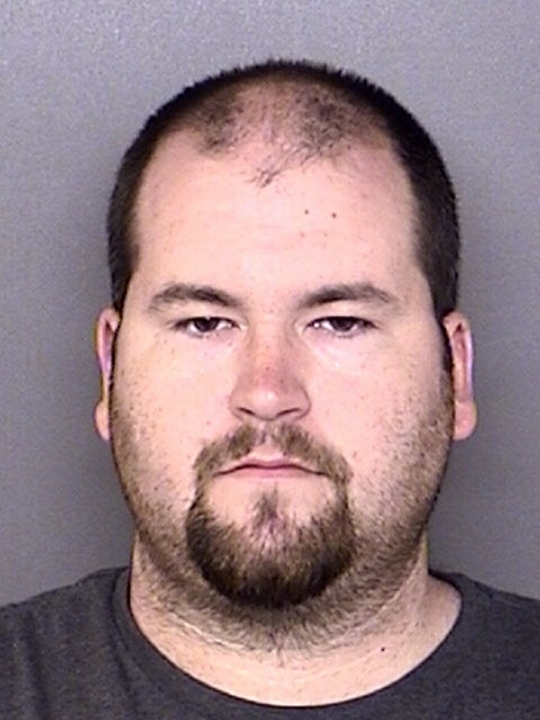 Brian Benton Brown, 30, of Great Mills, Md. (Booking photo, SMCSO)
LEONARDTOWN, Md.
(May 11, 2016)—Police in St. Mary's Co. today arrested Brian Benton Brown, 30, of Great Mills, for 2 counts of Sexual Abuse of a Minor.
Police say the sheriff's office on March 12 received information regarding the possible sexual abuse of a minor. Detectives from the Criminal Investigation Division (CID) were assigned the case.
The investigation revealed that over a period of time, Brown had a minor perform various sexual acts, often in exchange for items. At the time of the incidents, the minor was a household family member of Brown.
Police conferred with the State's Attorney's Office and the decision was made to present the case to the grand jury to seek an indictment. Ultimately, an arrest warrant was issued for Brown charging him with the 2 counts.
Brown was transported to the St. Mary's County Detention Center to await a bond hearing.