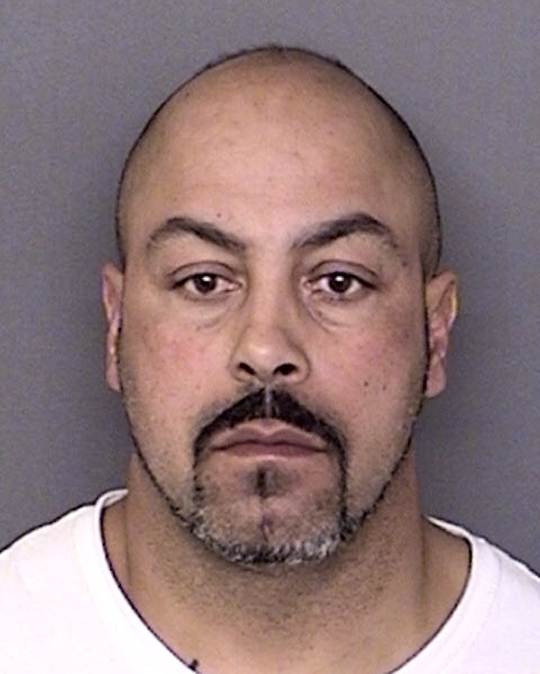 Wayne Jerome Biscoe, 47, of Valley Lee, Md.
LEONARDTOWN, Md.
(Feb. 17, 2016)—Wayne Jerome Biscoe, 47, of Valley Lee, was arrested today and charged with several firearms violations. Biscoe is a convicted felon and is prohibited by law from possessing any firearm.
Police say an undercover Vice/Narcotics detective began conversing with Biscoe regarding the sale of an AK 47 semi-automatic rifle (which is a regulated firearm) and two handguns. When a price was agreed upon, the undercover detective met Biscoe and the transaction was completed. Biscoe was stopped and arrested without incident by Vice/Narcotics Support Team and patrol deputies.
Detectives subsequently executed a search and seizure warrant on Biscoe's residence and additional firearms, hundreds of rounds of ammunition and a quantity of marijuana were recovered, according to police.
Biscoe was charged with several firearms violations to include Unlawful Sale/Transfer of a Regulated Firearm, Illegal Possession of Ammunition, and Transporting a Handgun in a Vehicle. Additional charges are pending a review with the State's Attorney.
Biscoe has a criminal record in Maryland dating back to 1992. He was most recently sentenced to 5 years, with 3.5 years suspended, and 5 years of probation for second degree assault on Feb. 8, 2013.