Current Stories:
[ More Current News Stories... ]

News Archive: [ 2015 ] [ 2014 ] [ 2013 ] [ 2012 ] [ 2011 ] [ 2010 ] [ 2009 ] [ 2008 ] [ 2007 ] [ 2006 ] [ 2005 ] [ VFD News ]

Other News Sections:

Announcements:
Forums: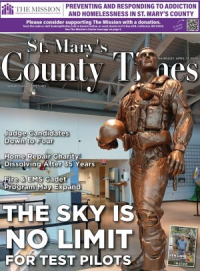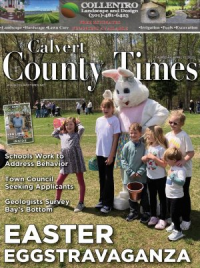 Posted on July 30, 2014
LA PLATA, Md. -- The College of Southern Maryland Board of Trustees has re-appointed Michael L. Middleton and Dorothea Holt Smith, both of Charles County, as the board's chair and vice chair respectively at its June 19 meeting.

"I am honored to be re-appointed to the leadership of the trustees along with Dorothea Smith," said Middleton. "It is my pleasure to be a part of the CSM Trustees, all of whom are committed to offering high-quality education, workforce development, cultural enrichment and economic stimulus to the Southern Maryland region."

Appointed as a trustee to the college's board in 2007, Middleton has served as president and chief executive officer for Tri-County Financial Corporation and its banking subsidiary, Community Bank of Chesapeake since 1979. Effective June 30, he transitioned from that position with the holding company and the bank to executive chairman.

Middleton is former chair of the board for the Maryland Bankers Association and of the board of the Federal Home Loan Bank of Atlanta. A graduate from Bellarmine University, Louisville, Kentucky, Middleton received a bachelor's degree in accounting and a Master of Business Administration degree with a concentration in finance from the Robert H. Smith School of Business at the University of Maryland. His professional accreditation includes a Certificate of Public Accounting and the Program for Negotiation for Senior Executives at Harvard University. He is a member of the National Association of Corporate Directors.

Smith was appointed a trustee in 2007. A graduate of Bowie State College with bachelor of science and master of education degrees, she is a retired educator, beginning her 30-year teaching career in 1965 in the Charles County Public Schools. She is a past recipient of the Agnes Meyer Outstanding Teacher Award presented by "The Washington Post," and of the Charles County Teacher of the Year Award. A language arts-reading instructor of middle school students, she also held various positions on the executive board of the Educational Association of Charles County and was the faculty representative to the teacher's association for John Hanson Middle School.

Since her retirement she has been active in numerous civic and community organizations, including serving as a county appointee on the Zoning Board of Appeals and the Citizens Advisory Committee on the Waldorf Upgrade/Bypass Study. Presently she serves on the Charles County Retired School Personnel Association, the Charles County Sheriff's Citizens Advisory Committee, the African American Heritage Society of Charles County, the Substance Abuse Advisory Coalition, and the Kiwanis Club of Waldorf and its foundation board of directors.

CSM's Board of Trustees is the governing body providing leadership and oversight of the college's mission and policies. Members are appointed by the governor for five-year terms. The board consists of nine members, with Calvert, Charles and St. Mary's counties equally represented. The chair and vice chair are selected by the trustees among themselves annually.

In addition to Middleton and Smith, CSM's trustees are Samuel Jones, Mary Krug and Julie Sickle of Calvert County; Lois DiNatale of Charles County; and Theodore Harwood, Dr. John W. Roache and Dr. Janice T. Walthour of St. Mary's County. Serving as secretary/treasurer to the board is CSM President Dr. Brad Gottfried.

Source: CSM
Headline News Main Page
Discuss This Article in the Forums (or comment below)

Reader Comments Appear Below the Advertisement
FEATURED SPONSOR
Amsoil Jay
Jay Hansen, independent AMSOIL dealer.