Current Stories:
[ More Current News Stories... ]

News Archive: [ 2015 ] [ 2014 ] [ 2013 ] [ 2012 ] [ 2011 ] [ 2010 ] [ 2009 ] [ 2008 ] [ 2007 ] [ 2006 ] [ 2005 ] [ VFD News ]

Other News Sections:

Announcements:
Forums: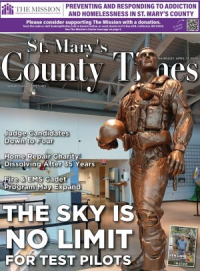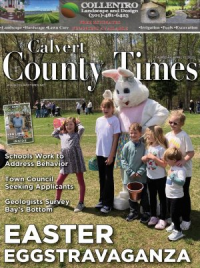 Posted on September 11, 2013
WASHINGTON –- The Calvert Marine Museum Society has been awarded a $142,500 grant award from the Institute of Museum and Library Services. The grant will be used to develop and install "River to Bay: Reflections and Connections," an exhibit on the ecosystem of the Patuxent River and Chesapeake Bay.

"The staff of the Calvert Marine Museum is thrilled to have been awarded this prestigious grant from the Institute of Museum and Library Services," stated David Moyer, Curator of Estuarine Biology at the Calvert Marine Museum, in a press release issued by Rep. Steny Hoyer last week. "We are honored to have the support of the federal government in facilitating our museum's ability to affect positive environmental change in the communities of Southern Maryland and beyond. This opportunity to enhance how we engage our audience is a culmination of years of planning and months of hard work by our staff and regional partners. Look for River to Bay: Reflections and Connections to open in the summer of 2014 and track our progress on Facebook and Twitter."

The "River to Bay: Reflections and Connections" exhibit will feature current scientific information and include hands-on activity centers that allow visitors to test water quality and compare results with data collected by scientists. The Museum hopes to facilitate lifelong learning and environmental stewardship through the exhibit and is partnering with local schools and community environmental groups to build stronger ties with action-based environmental organizations.

"I'm pleased Calvert Marine Museum has received this important funding that will help educate Marylanders on the diverse ecosystems of the Patuxent River and the Chesapeake Bay," wrote Congressman Hoyer in a statement.
Headline News Main Page
Discuss This Article in the Forums (or comment below)

Reader Comments Appear Below the Advertisement
FEATURED SPONSOR
Home Builders, Inc.
Different by Design! Chesapeake lifestyle enhanced by upscale, private, estate communities.