Current Stories:
[ More Current News Stories... ]

News Archive: [ 2015 ] [ 2014 ] [ 2013 ] [ 2012 ] [ 2011 ] [ 2010 ] [ 2009 ] [ 2008 ] [ 2007 ] [ 2006 ] [ 2005 ] [ VFD News ]

Other News Sections:

Announcements:
Forums: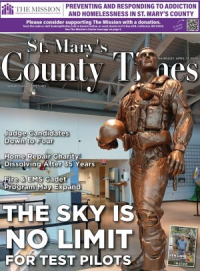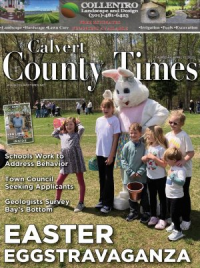 Posted on March 06, 2013
By JULIA MALDONADO

ANNAPOLIS -- The Maryland Senate is poised to pass Gov. Martin O'Malley's death penalty repeal bill after a number of amendments from Republicans, and one Democrat, failed.

A final vote could come as early as Wednesday morning, with the bill then moving to the House of Delegates. If it passes, Maryland would become the 18th state to eliminate capital punishment.

The legislation also would allow the governor to commute or change a sentence of death to a sentence of life without the possibility of parole.

The failed amendments, debated over several days ending Tuesday, would have preserved the death penalty for murders involving certain aggravating factors, such as mass killings, murder for hire, abduction and murder of a child, the killing of a law enforcement or correctional facility officer on duty, and murders on school grounds or child care facilities, among others. One amendment would have required DNA evidence in order to apply the death penalty.

"These aggravating circumstances, when you take it down to the individual level, prove out that there is a need for the death penalty," said Senate Minority Leader E.J. Pipkin, R-Upper Shore, one of the bill's most vocal opponents.

"This isn't a case about facts and figures," Pipkin said. "This is about people and criminals doing harm to innocent victims that have ramifications for the families involved and the communities involved."

The bill's floor leader, Sen. Jamie Raskin, D-Montgomery, said the death penalty has been law since 1978, but has not stopped murders.

"Of the 10 states with the highest homicide rates, eight have the death penalty," Raskin said. "It is not a deterrent, it is a culture of violence and death that has gotten out of control."

Senate President Thomas V. Mike Miller Jr., D-Calvert, said that while there has been a lot of emotion on both sides of the bill, the votes in favor of repealing the death penalty have been consistent throughout the Senate debate. There are at least 27 senators expected to vote for the repeal -- three more than the necessary number to pass a bill through the Senate.

Miller also expects opponents to petition it to referendum. The push to get the death penalty on the ballot, Miller said, will be a bipartisan effort.

Democrats, including Senators Robert Garagiola, James Brochin, Edward Kasemeyer and Katherine Klausmeier voted for amendments that would leave the death penalty in place for certain extreme circumstances. Senators Edward Reilly and Allan Kittleman -- both Republicans -- consistently voted against the amendments.

The legislation failed to come out of committee last session.

The last execution in Maryland took place in 2005. There are still five inmates on Maryland's death row.

"We changed this whole thing in 2009 to be sensitive to the concerns of (repeal supporters), and not one case has been prosecuted as a result of the changes," Sen. David Brinkley, R-Frederick, said. He believes the reforms "significantly weakened" the death penalty in Maryland.

The state's current law -- passed in 2009 -- restricts the death penalty to cases where DNA evidence, a videotaped confession or video evidence of the crime are available. The state has not been able to execute anyone since a Maryland Court of Appeals moratorium in 2006 declared the protocols for lethal injections improper and outdated.

The current method of execution in Maryland involves a lethal injection comprised of three drugs, one of which is an anesthetic -- sodium thiopental, or Pentothal --that is no longer available in the United States. O'Malley has not put forth a new protocol.

A recent Washington Post poll found 54 percent of adults in Maryland favor the death penalty for people convicted of murder, while 36 percent oppose it.

On the national level, a 2011 Pew Research Center poll found that 62 percent of Americans support keeping the death penalty, while 31 percent want it eliminated.

Brinkley said the death penalty should be the ultimate sanction for those who commit the most heinous crimes, and said "it's the state's responsibility to ensure that these individuals don't walk among us."

Raskin argued that when the state executes a person, "it makes murderers out of everyone."
Headline News Main Page
Discuss This Article in the Forums (or comment below)

Reader Comments Appear Below the Advertisement
FEATURED SPONSOR
St. Mary's Nursing Center
Long-term care and rehabilitation facility located in beautiful St. Mary's Co. in Southern Maryland.