Current Stories:
[ More Current News Stories... ]

News Archive: [ 2015 ] [ 2014 ] [ 2013 ] [ 2012 ] [ 2011 ] [ 2010 ] [ 2009 ] [ 2008 ] [ 2007 ] [ 2006 ] [ 2005 ] [ VFD News ]

Other News Sections:

Announcements:
Forums: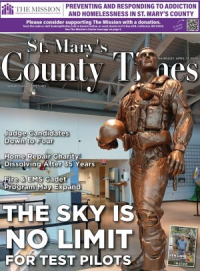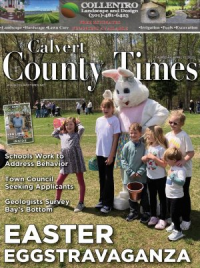 Posted on August 08, 2012
ST. MARY'S CITY, Md.—St. Mary's College of Maryland is the recipient of a $190,000 grant from the National Endowment for the Humanities (NEH) for the project, "Colonial Encounters: The Lower Potomac River at Contact, 1500-1720 AD."

The grant funds personnel resources who will contribute to research focusing on comparing 33 settlements—archaeological sites occupied by English colonists, enslaved and indentured Africans, and members of the Piscataway, Mattawoman, Potobac, and Patowomeck nations—on both sides of the Potomac (in Maryland and Virginia). Researchers hope to examine the artifacts, architecture, and landscape associated with each settlement in an effort to determine how these various groups interacted during this formative period in American history.

Specifically, the grant will support two professional alumni researchers along with student researchers in anthropology and chemistry. A second portion goes to the expansion of the website, www.chesapeakearchaeology.org, which houses findings and data from the research, and the University of Tennessee, one of the project collaborators, which will be analyzing colonial diet through animal bone remains.

"This is the 'forgotten century' of the Potomac—the century before Washington was born—and many people don't realize the struggles for territory taking place in this early period," said associate professor of anthropology Dr. Julia King, who is leading the research. "This is a really exciting project and we are thrilled to have this work recognized by the National Endowment for the Humanities."

NEH is one of the largest funders of humanities programs in the United States, and supports research and learning in history, literature, philosophy, and other areas by funding selected, peer-reviewed proposals.

Source: SMCM
Headline News Main Page
Discuss This Article in the Forums (or comment below)

Reader Comments Appear Below the Advertisement
FEATURED SPONSOR
Calvert County Times
Free color newspaper on local newsstands and online every Thursday.