Current Stories:
[ More Current News Stories... ]

News Archive: [ 2015 ] [ 2014 ] [ 2013 ] [ 2012 ] [ 2011 ] [ 2010 ] [ 2009 ] [ 2008 ] [ 2007 ] [ 2006 ] [ 2005 ] [ VFD News ]

Other News Sections:

Announcements:
Forums: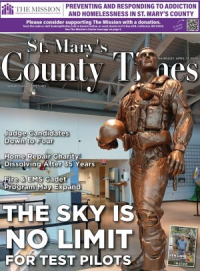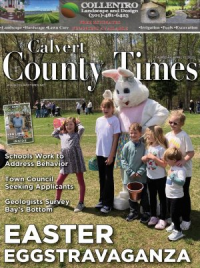 Posted on April 13, 2012
ANNAPOLIS -- Several bills that will help the Maryland Department of Agriculture (MDA) strengthen consumer protection, enhance food safety and improve water quality passed during the 2012 General Assembly session which ended April 10.

"We are very pleased with the outcome of the General Assembly as it relates to legislation affecting agriculture," said Agriculture Secretary Buddy Hance. "These bills will help the department operate more efficiently and effectively, and we thank all of our partners and stakeholders for supporting these efforts."

MDA proposed several departmental bills that passed. Those bills were:

• (SB 113) Weights and Measures – Fees (Special Funds). MDA's Weights and Measures program ensures that anything consumers pay for by weight, length or volume (such as a gallon of gas or a pound of meat) is weighed and measured accurately. The program's costs, including salaries for employees, are covered by fees paid by businesses, not fines and not the General Fund. Fees have minimally increased twice since 1992 but have not kept pace with the cost of running the program. MDA's bill established new fees that will adequately fund the program for at least five years and maintain MDA's ability to help ensure confidence in the marketplace.

• (SB 142) Secretary of Agriculture – Farm Food Safety. The bill gives MDA the authority to develop a voluntary on-farm, food safety certification program that is recognized by the State that meets U.S. Food and Drug Administration (FDA) requirements. Maryland farmers who successfully complete the state's voluntary food safety program will not have to take as many additional steps to meet the requirements of federal Food Safety Modernization Act (FSMA). In addition, the bill gives the Secretary the authority to impose quarantines on farm products if pathogen infections or infestations are discovered. In effect, this allows the Secretary to act on behalf of the FDA in cases where food safety has become a significant and immediate issue on a farm. This is important because a food borne illness outbreak by one producer in a state often results in the loss of sales by all producers within that state. This authority will help the Secretary reduce the potential of food borne illnesses and protect the market share of Maryland producers by quickly imposing necessary quarantines.

• (SB 108) Maryland Horse Industry Board – Licensing. This bill cleared up ambiguities in the law and clarifies that only equine establishments that provide services to the public must be inspected and licensed by the Maryland Horse Industry Board (MHIB), regardless of how many horses that operation has. Private operators who do not offer services to the public are exempt.

• (SB 118) Agricultural Nutrient and Sediment Credit Certification Program. The bill gives MDA the authority to add sediment credits to its existing agricultural nutrient credit certification program. As regulatory requirements for water and air quality continue to tighten and compliance grows more costly, the creation of a viable marketplace for the voluntary buying and selling of both nutrient and sediment credits offers private sector funding alternatives for meeting environmental goals. The bill could generate supplemental farm income and new business opportunities for providers of services to support this emerging industry.

• (HB 1303) Department of Agriculture – Cost Sharing for Water Pollution Control. As Maryland and other Bay states face challenges meeting the goals of cleaning up the Chesapeake Bay, farmers are under tremendous financial pressure to meet these goals. The Maryland Agricultural Cost Share Program, administered by MDA, provides up to 87.5 percent of the cost of approved water quality projects. This bill increases the maximum amount per project from $100,000 to $200,000. Farmers are still required to provide 12.5 percent of the cost.

• (HB 1304) Department of Agriculture -- Animal Waste Technology Fund and Projects. This bill transfers the animal waste technology projects part of the Maryland Economic Development Assistance Fund from the Department of Business and Economic Development (DBED) to the Maryland Department of Agriculture (MDA). Projects funded, either by grant or loan, would be the research, development, implementation, or market development of technology dealing with animal waste. The bill also requires MDA to establish an animal waste technology fund advisory committee, consisting of Bay agencies and stakeholder groups.

• (SB 148) MALPF – Lot Release. The bill clarifies that a family member must be at least 18 years old to receive a family lot and requires the lot to be conveyed back into an easement if the lot is not used within three years.

Two others bills were of particular significance to agriculture, although they were not proposed by MDA.

(HB Bill 144) Family Farm Preservation Act of 2012, better known as the "estate tax" bill, was proposed by Governor Martin O'Malley and allows farms valued at under $5 million to be passed down from generation to generation without incurring estate taxes, provided that the land stays in agricultural use for at least 10 years. This bill, long sought after by the agriculture community, will help preserve family farms and opens paces. The bill passed unanimously in both houses.

(HB 446) Environment - Bay Restoration Fund - Fees and Uses. This bill doubles the Bay Restoration Fund fee, also known as the flush tax, from $2.50 to $5.00 per month for most households. Forty percent of the revenue from this source goes to agriculture. This increase is expected to provide a total of $11.2 million for the Cover Corp program next year – an increase over the $5.6 million this year.

Source: Maryland Department of Agriculture (MDA)
Headline News Main Page
Discuss This Article in the Forums (or comment below)

Reader Comments Appear Below the Advertisement
FEATURED SPONSOR
Shelley's Pet Boutique
Professional grooming for your pet. Serving Southern Maryland for over 15 years.