Current Stories:
[ More Current News Stories... ]

News Archive: [ 2015 ] [ 2014 ] [ 2013 ] [ 2012 ] [ 2011 ] [ 2010 ] [ 2009 ] [ 2008 ] [ 2007 ] [ 2006 ] [ 2005 ] [ VFD News ]

Other News Sections:

Announcements:
Forums: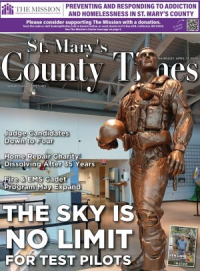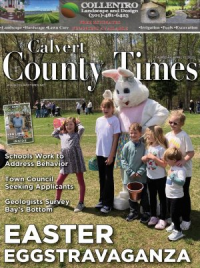 Posted on October 06, 2011
LA PLATA, Md. (October 6, 2011) -- Charles County Public Schools' class of 2011 met the challenges of the state High School Assessments (HSA) and increased its graduation rate, according to data released today by the Maryland State Department of Education.

No Charles County high school student failed to graduate solely because of the High School Assessments (HSA), which is a graduation requirement that took effect with the class of 2009. Other graduation requirements include student service learning and completion of a minimum of 23 credits as specified by Maryland law.

HSA data shows that 2,150 Charles County Public Schools (CCPS) seniors met the HSA requirement with 93.07 percent of students meeting the requirement by passing all four tests or earning a 1602 combined score. There were 1,635 students, or 76.05 percent, who passed all four tests and 366 students, or 17.02 percent, who met the requirement by achieving a combined score of 1602 points on the four assessments. Another 6.93 percent, or 149 students, used the Bridge Plan for Academic Validation to meet the assessment requirement. The 2010-2011 senior class was the third one for whom passing the HSAs in algebra/data analysis, biology, English, and government was a graduation requirement. Beginning this school year, the government exam will no longer be administered.

This year's senior class is already on track to meet the HSA requirement. At the start of the school year, there were 2120 seniors enrolled, and 76.7 percent, or 1,627 students, have already met the graduation requirement. There are 220 students who still need to take and pass between one to three tests, and many of these students will take the HSAs Oct. 3-14. The 2012 results are as of the May administration of the HSA, and do not include results of any students who completed Bridge projects over the summer.

"The targets increase every year, and our students continue to meet high expectations set by the federal No Child Left Behind Act and the High School Assessments. I also commend our high school teachers and staff who continue to work hard to track the progress of each senior to ensure that they meet these targets. The HSA requirement added a new dimension for graduating students, and the data shows teachers and students are rising to the challenge. We continue to raise standards to make certain our students are college- and work-ready," said Superintendent James E. Richmond.

Adequate Yearly Progress

The algebra and English II scores, along with graduation rates, are used to determine Adequate Yearly Progress (AYP) at the high school level. No Charles County high school is in school improvement. Only schools that miss making AYP two consecutive years are placed in improvement.

Five Charles County public high schools met AYP for the 2010-11 school year. Maurice J. McDonough High School did not make AYP, missing the annual growth target in the English II portion of the Free and Reduced Meals (FARMS) subgroup. Charles County Public Schools' overall school improvement status is not met. The school system did not meet the overall special education reading target. Of Maryland's 1,376 schools, 760 met AYP in 2011—55.2 percent. This compares to 936—nearly 70 percent—last year, according to the Maryland State Department of Education (MSDE).

No Child Left Behind required that states establish annual goals for schools to reach in order to hit the target of having all students reach proficiency by 2014. President Obama just last week announced plans to offer flexibility to states regarding the law.

According to MSDE, Maryland officials are reviewing the U.S. Department of Education's guidance for waivers from the federal law. States will have three opportunities to apply: Nov. 14, mid-February 2012, and sometime after the conclusion of the 2011-2012 school year.

Graduation rates

MSDE released two sets of graduation rates today, including the "leaver rate" and the "cohort rate." The leaver rate, which has been used to calculate graduation rates, was developed by the National Center for Education Statistics and counts all graduates, not just those who graduate in four years. It also does not follow a particular group of students. This year, the leaver rate is being replaced by the cohort rate, which becomes the new measure for reaching the graduation rate required for AYP. The cohort rate follows each student in a particular graduating cohort based on a unique identifier. The state released both leaver and cohort graduation rates this year; however, the cohort rate is being used as the 2011 accountability measure.

Using the leaver calculation, the graduation rate for the CCPS class of 2010 is 90.21, up from 89.83 percent for the class of 2009. Under the new cohort calculation, Charles County's four-year rate is 81.5 percent for the class or 2010, and its five-year rate is 84.4 percent.

All 2011 school and system data is available on the updated MdReportCard.org Web site.

Source: Charles Co. Public Schools
Headline News Main Page
Discuss This Article in the Forums (or comment below)

Reader Comments Appear Below the Advertisement
FEATURED SPONSOR
Miller Cabinet Makers
We manufacture all wood custom cabinets and countertops to meet our clients needs.