Current Stories:
[ More Current News Stories... ]

News Archive: [ 2015 ] [ 2014 ] [ 2013 ] [ 2012 ] [ 2011 ] [ 2010 ] [ 2009 ] [ 2008 ] [ 2007 ] [ 2006 ] [ 2005 ] [ VFD News ]

Other News Sections:

Announcements:
Forums: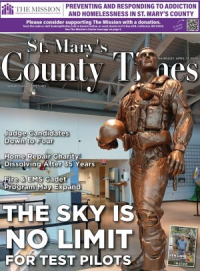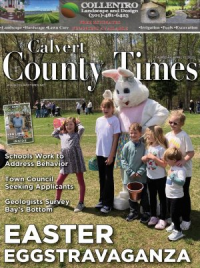 Posted on March 01, 2011
LA PLATA, Md. (March 1, 2011) — The College of Southern Maryland has released its Dean's List for the fall semester. Students may be named to the Dean's List when they have completed 15, 30, 45 and 60 credits. Students on the Dean's List have cumulative grade point averages of 3.5 or above.

Calvert County

Chesapeake Beach
Katherine Alden
Jennifer Fanton
Robbi Golden
Timothy Irving
Skylar Lewis
David Palensky
Heather Posey
Devyn Ranere
Rebecca Stough
Cheyenne Turley
Deborah Wendolek

Dunkirk
Raymond Baker
Stephanie Brown
Michelle Chin
James Fowler
Robin Kiger
Elizabeth Paimpalil
Jennifer Parkerson
Jayne Puglisi
Denise Saulino
Dennis Staff II
Joseph Steele
Shavonda Walker

Huntingtown
Courtney Aley
Kevin Britt
Travis Bugarski
Robbin Bury
Jacob Butler
Natalya Hicks
Alison Ciotti
Angela Clarkston
Christopher Connor
Michelle Conto
Christopher Davis
Carmen Dicillo-Norris
Michelle Dimarco
Leslie Ellis
Kelly Fagan
Shante Freeland
Monika Lubonski
Becky Mattera
Kirsten Mettam
Ethan Monk
Jeanette Owens
Hyemin Park
Kimberly Rawlings
Amaryllis Rodriguez-Donato
Teresa Ross
Amy Stillwell
Cindy Taylor
Daniel Vinciguerra
Lauren Wells
Kevin Young

Lusby
Natalie Backhaus
Anne Backscheider
Stephanie Baker
Kayla Belote
Timothy Boyd
Jasmine Brown
Sherry Foltz
Eric Gaines
Anna Hall
Aleigha Hammons
Usanee Hirsch-Albrittain
Linda Hoffman
Anna Hoover
Chasen Hughes
Christopher Johnson
Colleen Kellam
Leroy Klasko
Justin Koper
Peggy Kugler
Lauren Landes
Dana Leonard
Chelsea McCloskey
Daiana Rodriguez
Nereyda Rojas
Daniel Sadosky
Erin Saraka
Travis Schrader
Scott Severson
Juliette Seymour
Christopher Shupe
Susan Spindler
Alexander Stack
Darrell Stewart
Christopher Tilley
Amber Torney
Sarah Travis
Leslie Weber
Brittany Young

North Beach
Sabrina Duvall
Ophelia Gray
Mark Ivkovich
Karen McKenzie
Lisa Muncey
Samantha Williams

Owings
Debra Arthur
Karen L. Berezoski
Heather Bowen
Almina Dautovic
Jennifer Harris
Amanda Harshman
Ann Helms
Mary Joachim
Mary Pitman
Elizabeth Short
Rebecca Stanley
Ariel Sutphin
Kevin Voelling

Port Republic
Maria Roof

Prince Frederick
Kaley Blackwell
Amanda Brown
Brooke Clow
Bin Divakaransantha
Sean Donahue
James Earp
Michael Franz
Stephen Gleason
Mitchell Johnson
Renee Kelly
Rebekah Kruder
Penny Payne
Travis Roberts
Rebecca Smith

St. Leonard
Shelaine Beaver
Lee Bell
Amy Cavanaugh
Micki Dawson
Christina Deneale
Kimberly Frankel
Hillary Griffie
Morgan Harger
John Kunkel
William Milstead
Kyle Moeller
Maggie Quade
Shannon Sheridan
Marcey Smith
Dona Turner
Christopher Vassallo
Kelly Webb

Sunderland
Daniel Jensen

Charles County

Bel Alton
Robert Breaux
Amanda Delawder
Arthur Ellis
Scarlett Gragan
Danica Hamilton
Allison Manley

Benedict
Amanda Celentano

Bryans Road
Susan Bailey
Ramon Concepcion
Sarah Kemmerer
Stephanie Kuhn
Lucie Lavarn
Farhan Qureshi
Irfan Qureshi
Daniel Russ

Cobb Island
Mary White

Faulkner
Taylor McCandless

Hughesville
Sampson Abiola
Simeon Abiola
Arthur Beauvais
Garrett Brannon
Kimberly Brock
Christopher Chamblee
Carla Hall
Justin Harley
Dale Hendley
MacKenzie Herbert
David Kaniss
Samantha Kingman
Tara Lewis
Tracy Nelson
Andrea Ortiz Quinonez
Lanisha Wright

Indian Head
Chanda Adams
Miriam Aguilar Rincon
Bryan Dephillip
Bobbie Diedrich
Ronald Lucas
Nicolette Magallanes
Katherine Mozier
Kristen Mozier
Michael Mozier

Issue
Denise Muscolino

La Plata
Olayemi Adedoja
Matthew Backman
Veronica Bohne
Sherri Bowling
Elizabeth Bullion
India Cox
John Crawford
Stacey Crowe
Matthew Curley
Danielle Curtis
Marshaunda Daniel
Katelyn Dove
Alena Fenstermacher
Amy Hoffmaster
Kelly Keelan
Andrew Krupa
Michelle Lee
Harold Montilla
Mary Rochelle Palomer
Brent Patterson
Maria Paz Zegarra
Abbey Rehm
Diana Rodgers
Amanda Schmeltz
Kathi Shull
Holly Testerman
Kiersten Thompson
Paul Toscano
Melissa Walt
Jacob West
Caitlin Willett
Chasity Williams
Carol Zaccarelli

Nanjemoy
Catherine Thorne

Newburg
Joseph Bloom
Nina Garner
Tina Potmesil

Pomfret
Tyrrell Jenkins

Port Tobacco
Robert Eaton

Swan Point
Diane Daily
Darlena Griffith

Waldorf
Abhi Aggarwal
Gabriela Amaya
Karen Amaya
Amarpal Aulakh
Melanie Balakit
Ali Baloch
Tara Brockmeier
Marissa Brown
Janilyn Mae Caalim
Heather Carter
Joseph Cheseldine
Justin Clements
Terri Cornish
Taylor Daskievige
Rebecca Deprey
Lauren Duncan
Ryan Dusseau
Sharma Egner
Amber Feerrar
Marcia Fraser
John Frazier
Thomas Garza
Brent Goldsmith
Janice Greenfield
Patrick Greer
Beverly Gunn
Camille Horst
Sarah Infante
Clifton Harris
Faith Hayes
Myra Haynes
Bruce Henderson
Margaret Hobson
Willie Holmes
Rune Horvik
Travis Humphrey
Leslee Hunter
Stephanie Proctor
William Jay
Leah Jeffers
Vivian Jones
Jonathan Keeler
Tori Kibler
Anthony Knott
Chelsea Knudson
Christa Kopanyi
Nicholas Lecorchick
Christopher Libelo
Valerie Mason
Nina Mastrogiuseppe
Angela McCain
Kyara McCollum
Christopher McGee
Barbara McShea
Brittany Meyers
Eugene Matt Mitchell
Melissa Mommers
Chelsea Moran
Brigette Morton
Klara Muehlfeld
Agnieszka Newton
Ngan Ngo
Debra Overby
Sarah Pakzad
Ritika Pandit
Michelle Parnes
Erin Perez
Brittany Price
Brittany Proctor
Theresa Quarcoopome
Isabelle Quarcoopome
Snezana Racic
Michael Rhoades
Louis Richards
Petra Ruffin
Doris Scannapieco
Christopher Sevajian
Adam Sexton
Shahnaz Shahidullah
Amy Sitnek
Kathleen Smallwood
Christian Smith
Darryl Smith
Devon Snedden
Cristina Sora
Denise Stockman
Kristen Stump
Kevin Sullivan
Curtis Taylor
LaQunda Taylor
Heather Tolson
Jamie Truckle
Marie Turner
Patrick Ungerer
Amber Unkle
Cassi Velazquez
Joyce Vincent
Chelsea Warman
Sharon West
Eric White
Melanie White
Tori-Simone Wilds

Welcome
Craig Cornish
Amanda Gilroy

White Plains
Anna Bonnet
Michele Corley
Tammy Gordon
Alexandra Hashman
Tyler Iverson
Christopher Jones
Jason McCormick
Sandra Richardson
Emily Sharpe
Keisha Whetstone


St. Mary's County

Avenue
Donald Morgan
Amanda Raley

California
Rachel Adler
Renee Caouette
Consuelo Churchward
Jennifer Cole
Lindsey Cushman
Tammy Daye
Jenifer Dillow
Steven Elgersma
Patricia Famiglietti
Christopher Farrar
Lauren Ferreira
William Fugitt
Christopher Ganse
Cassimira Gillingham
Katherine Hammerer
Rebecca Knight
Kiera McNamara
Robert Metcalf
Laura Mondro
Joseph Palchak
Kacie Pressley
Marc Revis
John Robusto
Emma Roper
Ellen Scott
Stephanie Scott
Latoria Scriber
Ashley Sharf
John Sproul
Kristine Summers
Patricia Tarleton
Ashley Taylor
Vinh Truong
Stacey Wathen
Joan Willy
Nicole Wilson

Chaptico
Rose Brinkmann

Charlotte Hall
Brian Dieffenderfer
Mary Pyles

Clements
Elizabeth Fitch
Sarah Jenkins
Ronald Sandoval

Drayden
Deborah Deshong

Great Mills
Jessie Adkins
Naomi Baldacchino
Karyn Boggs
Johnathan Ellis
Bambi Geerts
Dina Hansen
Heather Hoffman
Kristy Lee
Eugena McCaskill
Kristen Mendenhall
Jason Rohrer
Stefanie Shelton
Logan Thompson
Robert Wieland

Hollywood
Branden Alvey
Barbara Bailey
Caitlin Brown
Owen Denham
Lorraine Golden
Lea Goldsborough
Bradley Johnson
Wayne Katzaman
Britney Lacey
Rachel Lynn
Heather Lyon
Darcie Mattingly
Mary McMaster
Shawn Miedzinski
Richard Pitonyak
Michael Reese
Michael Simmons II
Sean Smith
William Suter
Julie Tracy

Leonardtown
Lauren Anderson
Jennifer Bates
Casie Bell
Tanya Bronson
Tamera Cooksey
Pamela Findley
William Flanagin
Jason Henderson
Cheryl Henderson
Juliet Hoey
Justin Hollander
Kellee Johnson
Stephen Katulich
Deanna Kelly
Julie Khalil
Michael Luginbill
Tracy Lumpkins
Kenneth Nash
Matthew Reisdorph
Kathryn Sanborn
Reed Schadegg
Mallory Spalding
Katherine Thompson
Summer Webb
Andrew Whipple
Jennifer Wilson

Lexington Park
Alan Huff
Ellen Alonso
Ryan Barickman
Jeffery Basnight
Natasha Brown
Andrew Cannata
Alicia Carter
Warren Chisler
Tyler Clark
Mariana Cruz
William Dagenhart
Emily Doot
Tabitha Gawne
Kory Geans
Teresa Gray
Brittney Gunn
Brooke Henderson
Diana Hill
Ashleigh Hunt
Bethany Hunt
Kelly Jackson
Andrew Kelly
Thomas Ketelle
Brandi Kiraly
Jacob Lang
Christina Lynn
Jessica Lyons
Brandon Marinkov
Jeffery Nation
Cassondra Nicholson
Wanda Ocado
Feifei Peng
Crystal Perkins
Lisa Presgraves
Lori Puckett
Destin Richardson
Kelli Rogers
Jason Turen
Kathryn Walker
Richard Wilhelmi
Kendall Williamson
Bethany Yellets

Mechanicsville
Rosalynn Adams
Allison Appleby
Roshelle Bailey
Kristy Burch
Katherine Bussard
Kaitlin Cashman
Rachael Copsey
Jacqueline Courville
Brenda Dale
Nikki Drake
Ashley Faucette
Kenneth Fletcher
William Folger
Lindsey Guy
Alisha Hackney
Melanie Hardy
Nichole Higgins
Chryl Huff
Nathan Hurry
Erin Karnbach
Nicole Ladue
Matthew Leepa
Jessica Loschiavo
Susan Loukinen
Allen Lyon
Deborah Mattingly
Jessica May
Cady Merkle
Sophia Minshall
Lori O'Brien
Sara Oliver
Sandra Overby
Samantha Pape
Victoria Potter
Patricia Pullen
Alexandria Richburg
Michael Ringley
Jennifer Robertson
Lindsay Russell
Hayley Russo
Deborah Sparshott
Robin Suite
Sarah Tennyson
Chelsea Tominack

Park Hall
Tammie Nelson
Heather Russell

Patuxent River
Christian Groeschel
Timothy Kaniss

Ridge
Trevor Veihdeffer
Christopher Wilson

St. Inigoes
Christin Edwards
Ronald Hafner
Christy Merrell

Tall Timbers
Austin Campbell

Out of Area

Baltimore
Derrick Mitchell

Brandywine
Sara Armiger
Jacob Cooke
Lori Goldsmith
Michael Katsouros
Charlotte Mandragos
Jessica Munson
Paulina Schlor
Emery Simmons
Jonathan Tavares

Cheltenham
Anesha Evans

Churchton
Samantha Riley

Clinton
Deloran Lyles
Dwayne Perry
Charles Windsor

Ellicott City
Brian Grogan

Fort Washington
Rhonda Slater

Friendship
Erin Ferrara

Upper Marlboro
Nathaniel Campbell
Barry Wiseman

Out of State

California
Santa Maria
Lori-Ann Freedman

Florida
Panama City
Angela Heslen

Ohio
New Albany
Kristy Kelly

Virginia
King George
Jonathan Crook
Joseph Hernandez
Headline News Main Page
Discuss This Article in the Forums (or comment below)

Reader Comments Appear Below the Advertisement
FEATURED SPONSOR
Amsoil Jay
Jay Hansen, independent AMSOIL dealer.