Current Stories:
[ More Current News Stories... ]

News Archive: [ 2015 ] [ 2014 ] [ 2013 ] [ 2012 ] [ 2011 ] [ 2010 ] [ 2009 ] [ 2008 ] [ 2007 ] [ 2006 ] [ 2005 ] [ VFD News ]

Other News Sections:

Announcements:
Forums: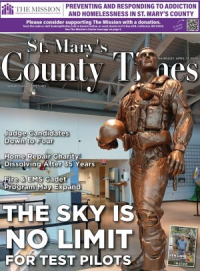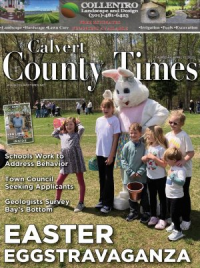 Posted on February 03, 2011
By HOLLY NUNN

ANNAPOLIS (February 3, 2011) — An effort to replace the statue of a Revolutionary War-era Maryland politician with a Civil War-era former slave is sparking debate about whose contributions to history are more important.

The women's caucus and the Legislative Black Caucus are both supporting legislation to have Harriet Tubman replace a statue of John Hanson, a Charles County planter and the first president of the Continental Congress, but they're running into opposition from Sen. President Thomas V. "Mike" Miller Jr.

The Hanson statue is one of two that Maryland has contributed to the National Statuary Hall Collection in the United States Capitol. But Delegate Susan Lee, D-Montgomery, said that it's time to replace it with someone who more accurately represents the history and diverse population of Maryland.

Lee, president of the women's caucus, and other supporters say that Tubman would be a role model for girls visiting the Capitol.

Of the 100 statues in the collection, two from each state, only nine are of women. None of those women are African-American, and no statue portrays an enslaved person.

"There are descendants of slaves in Maryland who are not represented. They built this state on their backs for free," said Sen. Delores Kelly, D-Baltimore County, at a women's caucus meeting Wednesday to discuss the measure.

Supporters in the women's caucus had hoped the bill would be a feel-good, bipartisan rallying point in a session lacking in feel-good legislation and troubled by budget woes. But the opposition is an obstacle.

"You don't undo history and rewrite history," Miller said.

Miller, who considers himself a Maryland historian, sees Hanson as the first president of the United States, though under the Articles of Confederation prior to the adoption of the Constitution.

Other lawmakers also are hesitant to replace Hanson's statue.

"I don't feel comfortable making a decision on which person is more or less important," said Del. Jeannie Haddaway-Riccio, R-Talbot.

Tubman was born in Dorchester County as a slave. In addition to helping slaves escape to freedom on the Underground Railroad, Tubman served as a spy and nurse for the Union during the Civil War and then worked for women's suffrage and the education of former slaves after the war.

Other states have swapped out statues since Congress passed a law in 2000 allowing replacement, recognizing that some historical figures may have been eclipsed by the accomplishments of more recent citizens. Kansas replaced one of its statues in 2003 with a statue of President Eisenhower, and in 2009 California and Alabama replaced statues.

Kansas is also in the process of replacing its statue of early state Sen. John James Ingalls with one of Amelia Earhart. Ohio, Michigan, Arizona and Missouri are also in the process of replacing statues.

"There's a process that's been put in place, and we're following that process," said Sen. Catherine Pugh, D-Baltimore, the chairwoman of the black caucus and sponsor of the bill in the senate.

Lynette Long, president of the nonprofit Equal Visibility Everywhere, said that a vast majority of the art in the Capitol depicts men, on the friezes, in portraits, and in Statuary Hall.

"It's a devastating message for girls," Long said. "The message is subtle and subliminal and continuous. It says 'You don't contribute to our history.'"

Long said that Congress intends for Statuary Hall to be a tribute to the nation's evolving history, and supporters are not trying to rewrite that history.

Under the proposed legislation, the statue of Hanson would be placed in Annapolis. A statue of Charles Carroll, another Revolutionary War-era politician and the only Catholic signer of the Declaration of Independence, will remain in the Capitol.

The women's caucus is holding a press conference Tuesday to drum up support for the bill.

The statue would be paid for by donations from individuals and nonprofit organizations. The Maryland Chapter of the National Organization for Women and Equal Visibility Everywhere are lobbying for the bill and have pledged to raise the funds for the statue.

Miller calls the effort "insane."

"It's not a racial issue, it's not a women's issue," Miller said. "It's a common sense issue. You don't take down a statue of the president of the United States."
Headline News Main Page
Discuss This Article in the Forums (or comment below)

Reader Comments Appear Below the Advertisement