Current Stories:
[ More Current News Stories... ]

News Archive: [ 2015 ] [ 2014 ] [ 2013 ] [ 2012 ] [ 2011 ] [ 2010 ] [ 2009 ] [ 2008 ] [ 2007 ] [ 2006 ] [ 2005 ] [ VFD News ]

Other News Sections:

Announcements:
Forums: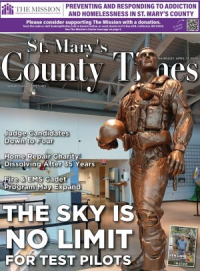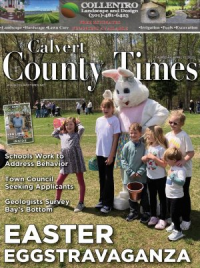 Posted on January 31, 2011
LARGO, Md. (January 31, 2011) — Prince George's Community College (PGCC) has been awarded $200,000 for scholarships from Kaiser Permanente of the Mid-Atlantic States. Over two years, the funds will provide tuition assistance to nearly 60 low income and diverse students studying to become allied health or nursing professionals. Areas of study include certified nursing assistant, dental assistant, emergency medical technician, health information manager, licensed practical nurse, medical biller, medical coder/biller, medical office assistant, medicine aide, nuclear medicine technologist, phlebotomy technician, radiographer, registered nurse and respiratory therapist.

"This project will provide low income students with the financial means to compete for high-demand, high-growth health care jobs," said Angela Anderson, dean of health sciences at Prince George's Community College. "According to a national 2010 compensation study conducted by the Bureau of Labor Statistics, the mean hourly salary for full-time registered nurses is $33.83 and $29.65 for radiographers in the Washington-Baltimore-Northern Virginia area," she added.

In its first year, the program will provide full tuition for 27 students to complete their postsecondary work for mid-skill professions, enable graduates of the programs to compete for employment opportunities and facilitate career advancement by targeting unemployed, dislocated incumbent and low-wage workers.

The remaining funds will be held in trust by the Prince George's Community College Foundation, Inc. to continue the program past year one. As part of its ongoing efforts to support the institutional priorities of the college, the foundation will actively seek contributions to the scholarship fund in the first year. The goal of the effort is to make the scholarship fund self-sustaining and ensure workforce demands for these jobs are met.

"True to its mission, Prince George's Community College transforms students' lives and likewise, the foundation is committed to providing students with the resources they need to achieve success and ensure bright futures," said Brenda Mitchell, executive director of the office of institutional advancement at Prince George's Community College.

The Prince George's Community College Foundation, Inc. is operated exclusively as a 501c(3) organization for the charitable purposes of furthering educational programs, facilities and opportunities at Prince George's Community College.

Prince George's Community College is a National Center of Academic Excellence in Information Assurance Two-year Education designated by the National Security Agency and the Department of Homeland Security (2010-2015). Established in 1958, Prince George's Community College provides transfer and career programs that help students transfer to four-year colleges and universities and prepare them for the workforce. Each year, 40,000 students take part in more than 200 academic programs and workforce development and continuing education courses. Located in Largo, Maryland, Prince George's Community College has additional sites at Joint Base Andrews, University Town Center in Hyattsville, Laurel College Center and the Skilled Trades Center in Camp Springs. For more information, visit the college website at www.pgcc.edu.

Source: Prince George's Community College
Headline News Main Page
Discuss This Article in the Forums (or comment below)

Reader Comments Appear Below the Advertisement
FEATURED SPONSOR
Booz Allen Hamilton
Simply a great place to work! Chosen as one of Washingtonian Magazine's 50 "Great Places to To Work."