Current Stories:
[ More Current News Stories... ]

News Archive: [ 2015 ] [ 2014 ] [ 2013 ] [ 2012 ] [ 2011 ] [ 2010 ] [ 2009 ] [ 2008 ] [ 2007 ] [ 2006 ] [ 2005 ] [ VFD News ]

Other News Sections:

Announcements:
Forums: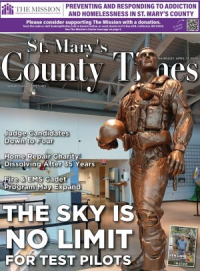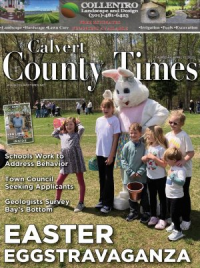 Posted on January 21, 2011
PIKESVILLE, Md. (January 21, 2011) – Maryland State Police property crime investigators celebrate the first year anniversary of RAPID, a valuable tool for law enforcement, proving it's worth by recovering over five million dollars in stolen property thus far.

In it's first year, RAPID, the Regional Automated Property Information Database, has quickly proved it's success by leading investigators to the recovery of an abundance of stolen property. On October 1, 2009, a new law took effect requiring second hand precious metal dealers and pawnbrokers to electronically report their transactions to the primary law enforcement agency in the county of his/her operation. In 2010, RAPID officially assisted law enforcement in the recovery of over five million dollars worth of stolen jewelry, camera equipment, expensive electronic items, tools, lawn equipment, scrap and precious metals.

RAPID enables police departments statewide to immediately gain access to timely information about property sold to pawnbrokers, precious metal dealers, and vehicle salvage yards. It is the state's central repository for transaction data of all pawn, secondhand, precious metal, automotive dismantler transition records, and scrap metal dealers statewide. Although the RAPID database is managed in Maryland by the Maryland State Police, property has been returned to victims in West Virginia, Pennsylvania, Delaware, New Jersey, Virginia, California, and Florida.

"We are proud to have been the first state in the nation to create a central database for the transaction of this kind of data", says Colonel Terrence B. Sheridan, Superintendent of the Maryland State Police, "but we are even more pleased with the large amounts of personal property that law enforcement, statewide, has been able to return to the victims of these crimes".

In 2010, a check in RAPID led investigators in Carroll County to the recovery of over $100,000 worth of property stolen from various construction sites and commercial businesses. Baltimore County Police used RAPID to assist in the recovery of over $44,000 worth of stolen jewelry taken from six burglary victims in Pennsylvania. In Cecil County, a RAPID check proved valuable when Maryland State Police investigators recovered over $20,000 in cash and medicines stolen during an armed robbery.

Although law enforcement professionals endorse the efficiency of RAPID, one of the newest law enforcement tools in the industry, police continue to urge citizens to take preventive measures to minimize the chances of ever becoming a victim of a property crime. Property Crimes is a category of crime that includes burglary, larceny, theft, vandalism and motor vehicle theft.

According to the U.S. Department of Justice, property crime makes up slightly more than three-quarters of all crime in the United States. Homes, garages, cars and businesses are all susceptible to the attention of property crime thieves. Most of these crimes occur during the victim's absence which makes prevention a critical component in planning for the security and the recovery of stolen property.

So what can you do to recover your property if it is stolen? According to the Maryland State Police RAPID Administrator, "The best thing you can do to assist police in the quickest recovery of your stolen property is to have a record of model numbers, serial numbers, photographs or a video of all of your valuables," said, Maureen Walter, a Maryland State Police property crimes investigator with over forty years of experience. "Be sure to keep this information in a safe place and not saved on your computer, in the event your computer is stolen too."

Source: Maryland State Police Headquarters, Pikesville
Headline News Main Page
Discuss This Article in the Forums (or comment below)

Reader Comments Appear Below the Advertisement
FEATURED SPONSOR
Jerry's Subs & Pizza
Now serving breakfast in Leonardtown! Voted #1 cheesesteak in the Washington area.