Current Stories:
[ More Current News Stories... ]

News Archive: [ 2015 ] [ 2014 ] [ 2013 ] [ 2012 ] [ 2011 ] [ 2010 ] [ 2009 ] [ 2008 ] [ 2007 ] [ 2006 ] [ 2005 ] [ VFD News ]

Other News Sections:

Announcements:
Forums: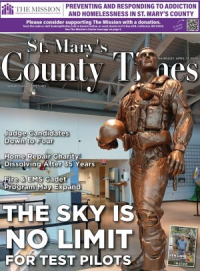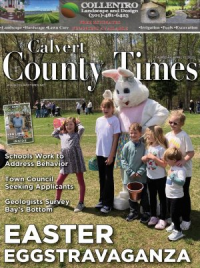 Posted on July 30, 2010
Analysis will be performed in Calvert County

ST. LEONARD, Md. (July 30, 2010) - The Maryland Archaeological Conservation Laboratory (MAC lab) has been contracted to conserve and reassemble the remains of a late 18th or early 19th century ship recently found at the construction site of the World Trade Center in New York City. A conservation team from the MAC lab led by its Head Conservator, Nichole Doub, is assisting in the extraction of the ship for transport to the lab in Calvert County next week.

"Maryland's foresight in creating the MAC lab demonstrates our dedication to the role of preserving our nation's past," commented Governor Martin O'Malley. "I have visited the lab and met the conservators. I am elated that Maryland's nationally recognized conservation laboratory was chosen for the exciting project of recovering and reassembling this important find."

This week work began at the World Trade Center site with project lead, AKRF, a New York-based environmental, planning and engineering firm. The ship is being safely extracted, wrapped and labeled piece-by-piece for transport to MAC lab where it will undergo conservation treatment and reassembly for study. The recovery effort is scheduled for completion by the end of this week so that the pieces can be sent to Maryland and conservation work can begin as quickly as possible.

"It has been a very unique and exciting experience, excavating an 18th century ship at the World Trade Center site," said Doub. "The crew has been working long days to record, lift and package the ship's timbers in preparation for transport to the MAC lab."

AKRF's archaeologists unearthed remains of the ship while working for the Port Authority of New York and New Jersey and the Lower Manhattan Development Corporation monitoring excavations at the World Trade Center (WTC) Vehicle Security Center (VSC) and Tour Bus Parking Facility site. The last time archaeological trove of this significance was found was in 1982, when an 18th-century cargo ship was uncovered at 175 Water Street.

"Our conservation lab was designed with the treatment of shipwrecks in mind," added Dr. Patricia Samford, Director of the Maryland Archaeological Conservation Laboratory. "Our conservators have a great deal of experience with recovering and conserving waterlogged timbers, such as those found at the World Trade Center site. We are much honored to be working on this internationally spotlighted project."

The Jefferson Patterson Park & Museum (JPPM) and the MAC lab are proud to be participating in this historic project. The MAC lab is a state-of-the-art archaeological research, conservation, and curation facility located at JPPM, the State Museum of Archaeology, in southern Maryland. The MAC lab serves as a clearinghouse for archaeological collections recovered from land-based and underwater projects conducted by State and Federal agencies throughout Maryland. The lab also houses a number of major collections acquired through private donation to the Maryland Historical Trust. All of these collections are available for research, education, and exhibit purposes to students, scholars, museum curators, and educators.

The Jefferson Patterson Park & Museum, a state museum of archaeology, is a program of the Maryland Historical Trust, a division of the Maryland Department of Planning. It is located on 560 scenic acres along the Patuxent River and St. Leonard Creek in St. Leonard, Calvert County, Maryland. The JPPM website is http://www.jefpat.org/.

Source: Maryland Department of Planning
Headline News Main Page
Discuss This Article in the Forums (or comment below)

Reader Comments Appear Below the Advertisement
FEATURED SPONSOR
Jerry's Subs & Pizza
Now serving breakfast in Leonardtown! Voted #1 cheesesteak in the Washington area.