Current Stories:
[ More Current News Stories... ]

News Archive: [ 2015 ] [ 2014 ] [ 2013 ] [ 2012 ] [ 2011 ] [ 2010 ] [ 2009 ] [ 2008 ] [ 2007 ] [ 2006 ] [ 2005 ] [ VFD News ]

Other News Sections:

Announcements:
Forums: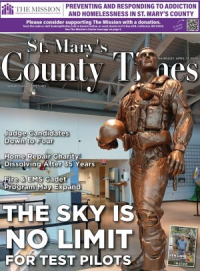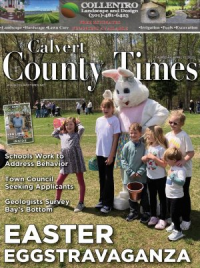 Posted on May 13, 2010
ANNAPOLIS (May 13, 2010) — The Maryland Department of Natural Resources (DNR), the National Aquarium and partners responded to a Gervais' beaked whale on May 8, stranded in Assawoman Bay, in Ocean City, Md. The whale was found injured and stranded on a sand spit 100 yards offshore.

The whale freed itself from the spit but biologists were concerned about its sporadic behavior, and captured the animal. They transported the whale to the Ocean City Department of Public works until the National Aquarium's veterinary staff could assess the animal. After evaluation, vets determined that euthanasia was the most humane option for the whale.

"Euthanasia to end pain and suffering is sometimes the most humane alternative for a stranded animal," commented Brent Whitaker, Senior Director of Biological Programs at the National Aquarium. "This choice is a difficult one for our staff to make but due to the severity of injury or disease, euthanasia to end suffering or prevent disease transmission to other animals is sometimes necessary."

Whales are known to visit the Chesapeake Bay and are usually following food sources when they enter the system. Over the past few decades a handful of large whales have come into the Bay including 2 humpback whales in 1992, which were seen feeding near the Chesapeake Bay Bridge. In 2006 an endangered sei whale came into the Bay draped across the bow of a cargo ship. We determined later through external and internal exams that the sei whale died when struck by that ship. In 1994 "Chessie" the manatee was rescued from The Bay and returned to Florida. Since "Chessie" we've seen manatees in the Chesapeake Bay every year during the summer months.

"It's not uncommon for whales to venture up into Maryland waters," said Cindy Driscoll, Director of DNR's Fish and Wildlife Health Program at the Cooperative Oxford Laboratory. "If you see a whale it's important to leave it alone."

When marine mammals, including large whales, are in the Chesapeake Bay boaters are expected to adhere to the Marine Mammal Protection Act (MMPA) regulations. The MMPA requires vessels to be at least 150 feet from any marine mammal, except in the case of the extremely endangered North Atlantic Right Whales, which require at least 1,500 feet. Never cast your line when you have seen marine mammals or sea turtles nearby. Never follow, chase, circle, or entrap a marine mammal. When you see a marine mammal, place your engine in neutral and allow the animal(s) to pass. Never feed a marine mammal.

To report live or dead marine mammals (or sea turtles) please call the toll free hotline: 1-800-628-9944. Maryland Department of Natural Resources and The National Aquarium work together to document marine mammals and sea turtles in Maryland waters.

Source: Maryland Department of Natural Resources (DNR)
Headline News Main Page
Discuss This Article in the Forums (or comment below)

Reader Comments Appear Below the Advertisement
FEATURED SPONSOR
BAE Systems
An exciting and dynamic workplace where your contributions have far-reaching impact of national and global importance.