Current Stories:
[ More Current News Stories... ]

News Archive: [ 2014 ] [ 2013 ] [ 2012 ] [ 2011 ] [ 2010 ] [ 2009 ] [ 2008 ] [ 2007 ] [ 2006 ] [ 2005 ] [ VFD News ]

Other News Sections:

Announcements:
Forums: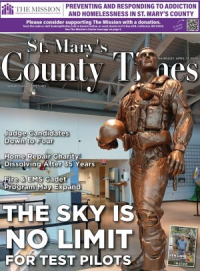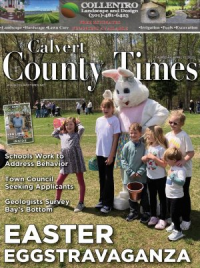 Posted on March 19, 2009
LEONARDTOWN, Md. (March 19, 2009) - The St. Mary's County Bureau of Criminal Investigations (BCI) Wednesday released the following incident and arrest report. BCI is an investigative team comprised of detectives from the St. Mary's County Sheriff's Office and the Maryland State Police, Leonardtown Barrack. The unit was established on July 1, 2003 and is based in Leonardtown.

MARIJUANA POSSESSION, COUNTERFEIT MONEY: Vice Narcotics detectives executed a search and seizure warrant on a Great Mills residence. Anthony John Supensky, 48, was arrested and charged with marijuana possession, possession of paraphernalia and possession of counterfeit money.

While conducting the search, a female arrived on the scene and contact was made by two undercover detectives. The suspect wanted to trade a quantity of marijuana for "pain pills." Detectives recovered the marijuana and she was placed under arrest.

Further investigation revealed that she left a six month old child outside alone in a vehicle. Suspect Gudlaug "Hanna" Lytle, 28, of California, Md. was charged with distribution of marijuana and child neglect. The Department of Social Services were notified for follow up.

There will be a State's Attorney's Office review to determine if additional charges are warranted.
Headline News Main Page
Discuss This Article in the Forums (or comment below)

Reader Comments Appear Below the Advertisement
FEATURED SPONSOR
Are you suffering from Arthritis?
Arthritis is a condition in which the cartilage that cushions and protects joints; breaks down over time. We are offering a...