Current Stories:
[ More Current News Stories... ]

News Archive: [ 2015 ] [ 2014 ] [ 2013 ] [ 2012 ] [ 2011 ] [ 2010 ] [ 2009 ] [ 2008 ] [ 2007 ] [ 2006 ] [ 2005 ] [ VFD News ]

Other News Sections:

Announcements:
Forums: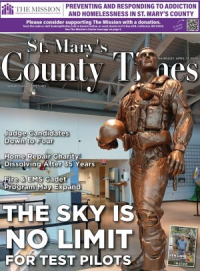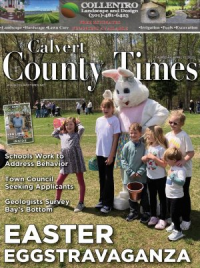 Posted on March 08, 2009
Funds target families in economic distress

LEONARDTOWN, Md. (March 8, 2009) -- The commissioners for St. Mary's County approved eleven one-time emergency fund mini-grants at a meeting on March 3. The grants range from $1092 to $7000 to provide services to residents necessitated by what Human Services department director Bennett Connelly called a "tough economic climate."

Agencies receiving grants include:

-- Care Net Pregnancy Center of Southern Maryland. $3000 to provide necessary supplies for pregnant women and their families.

-- Catholic Charities: Angel's Watch Shelter. $7000 to provide bed nights for St. Mary's County residents.

-- Hollywood United Methodist Church. $1092 to provide transportation for seniors.

-- Leah's House. $7000 to provide shelter to women and children and support related costs of the facility.

-- Life Community Church of God. $3000 to assist with the cost for food, rent, transportation, utilities, clothes and tutoring for families.

-- Pastoral Counseling Center of St. Mary's, Inc. $1500 to provide affordable clinical counseling to individuals, families and groups.

-- Ridge Lions Club. $4500 to purchase eye exams and glasses for seniors.

-- St. John Francis Regis Saint Vincent de Paul Society. $5000 to assist families with rent, mortgage, utilities, medical, childcare, clothing and food costs.

-- St. Mary's Caring, Inc. $7000 to purchase food and supplies to replenish the pantry and serve meals.

-- St. Mary's Home for the Elderly, Inc. d/b/a Cedar Lane. $3500 to provide support for medical management.

-- Three Oaks Homeless Shelters, Inc. $7000 to support the Emergency Women's Program by providing additional bed nights.

The Board of County Commissioners had set aside $100,000 in funding for non-public agencies providing human services for St. Mary's County residents in the current FY09 budget. The Human Services Council recommended that half of this fund be used by the St. Mary's County Department of Social Services for direct client support where no other funds were available. The Council also recommended that the remaining $50,000 fund mini-grants to non-public agencies that are experiencing increased demand for services due to the challenges of the current economic conditions.

Grant applications were evaluated and scored by the Human Services Council Grant Review Sub-Committee based on the following criteria:

-- Overall description of mini-grant application and history of the organization to provide the service: 20%

-- Provides essential service to identified priority population: 20%

-- Timeline for Implementation: 20%

-- Cost/Benefits: 20%

-- Evaluation/performance measures of proposed service: 20%

Source: St. Mary's County Board of Commissioners
Headline News Main Page
Discuss This Article in the Forums (or comment below)

Reader Comments Appear Below the Advertisement
FEATURED SPONSOR
Professora Ana Helena
Come to Rio to work or play? Learn Portuguese from an experienced teacher.