Current Stories:
[ More Current News Stories... ]

News Archive: [ 2015 ] [ 2014 ] [ 2013 ] [ 2012 ] [ 2011 ] [ 2010 ] [ 2009 ] [ 2008 ] [ 2007 ] [ 2006 ] [ 2005 ] [ VFD News ]

Other News Sections:

Announcements:
Forums: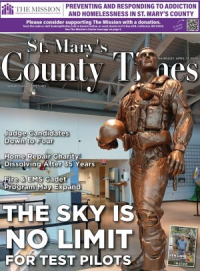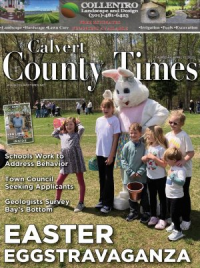 Posted on September 24, 2009
LA PLATA, Md. (Sept. 24, 2009) -- Fingers are constantly flying over cell-phone keypads and computer keyboards, sending text messages and e-mail correspondence. Now, one of those messages could save someone's life or put a criminal behind bars.

The Charles County Sheriff's Office and Crime Solvers have joined forces with Anderson Software, the industry leader in law enforcement tip management software and web applications, to offer citizens an opportunity to anonymously send information about criminal activity through cell-phone text messaging or online, in addition to providing tips via the Crime Solvers hotline. The system allows citizens to report information about any non-emergency illegal activity such as unsolved cases, vandalism, theft, the sale and use of drugs or crimes being planned in the community or schools. Of course in an emergency, citizens are still required to dial 9-1-1.

"We've had the Crime Solvers telephone number for many years and it has been very successful in helping us solve crimes," said Sheriff Rex Coffey. "But at the same time, we see how changing technology can provide even more of a benefit by making it easier for people who prefer other methods, like texting and e-mailing. We hope that by offering additional methods of reporting, even more people will come forward with information that can help us solve a crime."

There are three ways to submit tips: Call Crime Solvers at 1-866-411-TIPS; Text "Charles" followed by your tip to CRIMES (274637); or visit www.tipsubmit.com on the Web. A link to the site and instructions on using all the methods is available on the Sheriff's Office's Web site, www.ccso.us.

When citizens call Crime Solvers, an operator takes their tip and provides them with an identification number. The tip is then provided to the officer investigating the case. Citizens must call Crime Solvers periodically and give the operator the identification number to check the status of information and whether it qualifies the caller for a reward.

Citizens who submit their tips online will be directed to an online form that will ask for details about the tip; they fill out what they can and submit it. Then they are assigned an ID number and can log back on to the Web site to check the status of the information.

Citizens who want to send a text message are asked to text "Charles" followed by their message to CRIMES (274637). They will receive an automated reply with an ID number. If they need to submit follow-up information, they can send additional texts messages. An officer might reply to request additional information, but citizens can always end the thread of replies by texting "STOP." Even though police reply, the identity of the person behind the text message remains unknown. Police will also reply to provide an update about the status of the information and whether it qualifies for a reward.

The text- and web-messages are encrypted and routed through several protected servers to protect personal information.

"We understand the importance of protecting the identity of people who want to help us solve crimes but are afraid of retaliation," said Sheriff Coffey. "That is why Crime Solvers has been so successful and why we believe these new methods will mirror that success by making it easier while still guaranteeing anonymity."

Source: CCSO
Headline News Main Page
Discuss This Article in the Forums (or comment below)

Reader Comments Appear Below the Advertisement
FEATURED SPONSOR
Amsoil Jay
Jay Hansen, independent AMSOIL dealer.