Current Stories:
[ More Current News Stories... ]

News Archive: [ 2015 ] [ 2014 ] [ 2013 ] [ 2012 ] [ 2011 ] [ 2010 ] [ 2009 ] [ 2008 ] [ 2007 ] [ 2006 ] [ 2005 ] [ VFD News ]

Other News Sections:

Announcements:
Forums: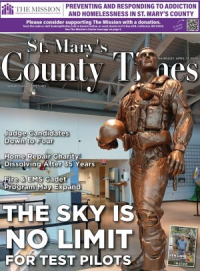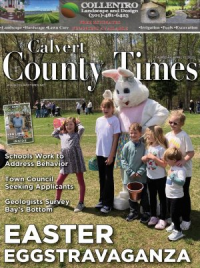 Posted on September 16, 2009
ANNAPOLIS (Sept. 16, 2009) – House Speaker Michael E. Busch announced today that he will reappoint the House Emergency Medical Services System Workgroup, as the State marks the one year anniversary of the Trooper 2 crash.

"Maryland's trauma system is world renowned," said Speaker Busch. "We must continue to invest in our unique healthcare assets to improve the system so that every Marylander has access to critical lifesaving medical treatment, while protecting the taxpayers' investment."

During the 2009 legislative session, Speaker Busch appointed the special workgroup, only the third such appointment during the Speaker's tenure, in the wake of the September 2008 crash of Trooper 2, a legislative audit of the State Police Aviation Division maintenance program, and impending replacement of the State's Medevac helicopter fleet. As a result, the House Appropriations Committee fought for increased funding to replace three Medevac helicopters this fiscal year.

In a letter to Delegate John L. Bohanan, Jr. (D- St. Mary's), who will chair the workgroup, Speaker Busch outlined the importance for continued legislative oversight.

"The Maryland EMS System is a complex network that relies very heavily on volunteer fire fighter and rescue personnel throughout the State," said Delegate Bohanan. "As became evident during our work last year, legislative oversight is crucial to protecting the long-term viability and investment in the State's system."

The House EMS Workgroup will begin meeting this fall and monitor procurement of three new helicopters, implementation of earlier recommendations as well as new safety directives from the federal government.

Maryland's trauma system has over 29,000 EMS providers and touches multiple state agencies, including Maryland State Police, MIEMMS, Maryland Fire and Rescue Institute, volunteer rescue and fire departments, MEMA, Maryland Department of Homeland Security and the network of trauma hospitals across the State.

EMS Workgroup Members:

-- Delegate John Bohanan, Chair

-- Delegate Marvin Holmes, Vice Chair

-- Delegate Talmadge Branch

-- Delegate Rudolph Cane

-- Delegate Robert Costa

-- Delegate Steven DeBoy

-- Delegate Melony Griffith

-- Delegate Guy Guzzone

-- Delegate Sue Kullen

-- Delegate James Malone

-- Delegate Heather Mizeur

-- Delegate Dan Morhaim

-- Delegate Paul Stull

-- Delegate Richard Weldon

Source: Office of House Speaker Michael E. Busch
Headline News Main Page
Discuss This Article in the Forums (or comment below)

Reader Comments Appear Below the Advertisement
FEATURED SPONSOR
Gateau Physical Therapy
When you think of health, maintaining or restoring, think of Gateau Physical Therapy. Offices in California and Lusby.