Current Stories:
[ More Current News Stories... ]

News Archive: [ 2015 ] [ 2014 ] [ 2013 ] [ 2012 ] [ 2011 ] [ 2010 ] [ 2009 ] [ 2008 ] [ 2007 ] [ 2006 ] [ 2005 ] [ VFD News ]

Other News Sections:

Announcements:
Forums: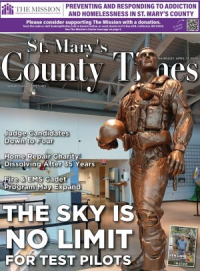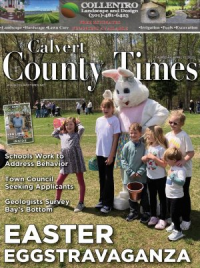 Posted on August 15, 2008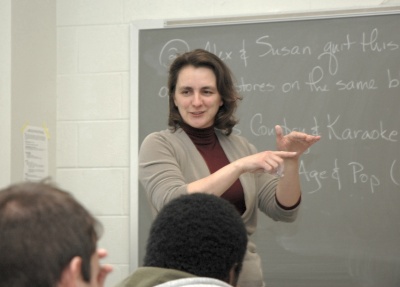 St. Mary's College of Maryland Professor Katherine Socha in the classroom. Socha was honored with the Henry L. Alder Award for Distinguished Teaching and the Lester R. Ford Award by the Mathematics Association of America (MAA) at MathFest 2008 in Madison, Wisconsin. (Photo: Marc Apter/SMCM)

ST. MARY'S CITY, Md. (Aug. 15, 2008) -- Katherine Socha, assistant professor of mathematics at St. Mary's College of Maryland (SMCM), was honored with the Henry L. Alder Award for Distinguished Teaching and the Lester R. Ford Award by the Mathematics Association of America (MAA) at MathFest 2008 in Madison, Wisconsin. The MAA is the world's largest organization devoted to the interests of college mathematics. Socha, of Hollywood, Maryland, is credited with classroom teaching that successfully incorporates in an exceptional manner a wide variety of teaching techniques. She is one of only three national recipients of the 2008 Alder Award, which honors early-career college or university faculty whose teaching has been extraordinarily successful and whose effectiveness in teaching undergraduate mathematics is shown to have influence beyond the classroom.

Socha's list of accomplishments include serving as project co-director of the Society of Industrial and Applied Mathematics' whydomath, a national program aimed at increasing the number of science students choosing to study mathematics; being a co-director of the WomenMath Poster Project sponsored by the Association for Women in Mathematics; serving as director for SMCM summer research experience for undergraduates for first- and second-year under-represented students sponsored by the MAA; co-directing MAA PREP workshops on establishing and running an effective Emerging Scholars Program; and establishing a summer science camp at SMCM for underserved eighth-grade girls.

Socha received her bachelor's degree from Reed College, her master's degree from Portland State University, and her doctorate in mathematics from the University of Texas at Austin in 2002. She spent two years as a faculty member of the Lyman Briggs School of Science at Michigan State University before accepting a position at SMCM.

The Alder Award was established to honor young mathematics professors whose teaching strategies have proved to reach beyond the walls of their classroom. Socha said she is "deeply honored to receive the Alder Award, and very grateful for the collaborations, encouragement, and support I have received from the mathematics community, from my many mentors, and from my colleagues."

The Ford Award was established to credit outstanding authors of articles in The American Mathematical Monthly or Mathematics Magazine. Socha's article "Circles in Circles: Creating a Mathematical Model of Surface Water Waves," published in The American Mathematical Monthly, was about observing patterns of water waves and how they can be explained by mathematics. Socha said she is "thrilled to join the prestigious list of Ford Award recipients."

The Mathematical Association of America is devoted to mathematics at an undergraduate level. It was created to "advance the mathematical sciences, especially at the collegiate level." Core missions include education, research, professional development, public policy, and public appreciation. The MAA has more than 100 national committees and 29 regional sections.
Headline News Main Page
Discuss This Article in the Forums (or comment below)

Reader Comments Appear Below the Advertisement
FEATURED SPONSOR
LaundryGear.com
Quality parts for your commercial laundry & drycleaning equipment at great prices!