Current Stories:
[ More Current News Stories... ]

News Archive: [ 2015 ] [ 2014 ] [ 2013 ] [ 2012 ] [ 2011 ] [ 2010 ] [ 2009 ] [ 2008 ] [ 2007 ] [ 2006 ] [ 2005 ] [ VFD News ]

Other News Sections:

Announcements:
Forums: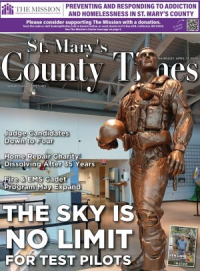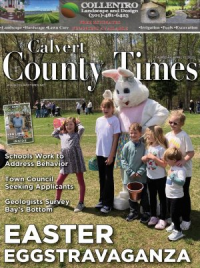 Posted on August 09, 2007
277-Space, Park-and-Ride Lot in La Plata Set to Open Next Week

HUGHESVILLE, Md. (Aug. 9, 2007) - Lt. Governor Anthony G. Brown (D), Congressman Steny H. Hoyer (D-Md.) and Transportation Secretary John D. Porcari led a delegation of elected officials, business leaders, and community residents in celebrating the completion of the $56-million Hughesville Bypass with a ribbon-cutting ceremony on Wednesday August 8.

The new four-lane highway breaks a long-time traffic bottleneck that existed on MD 5 in the heart of Hughesville. Construction on the bypass began in 2004.

The 3.2-mile bypass is located between north of Gallant Green Road and south of Deborah Drive around the eastern side of Hughesville, Charles County. Before construction, there were miles-long backups during the morning and evening rush hours due to traffic signals and the lack of adequate road capacity to handle the massive amounts of traffic. The delays impacted those traveling through Hughesville north and south on MD 5 and east and west on MD 231. The old roadway was also very narrow and lacked a shoulder on either side thus presenting a danger to drivers--especially when larger vehicles such as trucks were rushing through the area. Left-turning vehicles also presented another major impediment to traffic flow.

Officials say the Hughesville Bypass has already improved traffic flow and reduced congestion by providing a safer access to MD 5 and MD 231 for residents, emergency response vehicles, and area employees.

The state estimates that more than 41,000 motorists travel through the town of Hughesville for their regular commute. The traffic count along the bypass is estimated to increase to 68,000 by the year 2025 due to the expected growth in Southern Maryland facilitated by BRAC realignments to the Patuxent River Naval Air Station (PAXRVR NAS) in St. Mary's County.

"The Hughesville Bypass is the first of many projects we will deliver for BRAC in the coming years," said Lt. Governor Brown. "The strong partnership between the federal government and our State, county and municipal leaders as well as continued regional cooperation will be the key to our success in meeting the needs of Southern Maryland and BRAC priorities across the State."

In addition to the opening of the Hughesville Bypass, officials on Wednesday announced the completion of the Maryland Transit Administration's (MTA) 277-space, park-and-ride lot located at the corner of Washington Avenue and Heritage Green Parkway in La Plata. The new park-and-ride lot, which will open to riders next week, will provide dedicated parking for residents using commuter bus Routes #901 and #907 from La Plata in Charles County to Washington, D.C. The La Plata facility is the first of six new lots to be built in Southern Maryland as part of the Southern Maryland Commuter Bus Initiative.

According to the Maryland Department of Transportation, other construction projects to improve capacity in Southern Maryland are scheduled to start by the end of the year, including work on MD 2/4 and MD 231 in Calvert County and MD 237 in St. Mary's County.