Current Stories:
[ More Current News Stories... ]

News Archive: [ 2015 ] [ 2014 ] [ 2013 ] [ 2012 ] [ 2011 ] [ 2010 ] [ 2009 ] [ 2008 ] [ 2007 ] [ 2006 ] [ 2005 ] [ VFD News ]

Other News Sections:

Announcements:
Forums: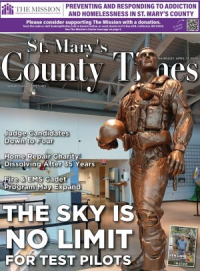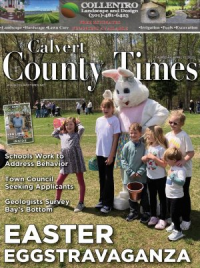 Posted on May 21, 2007
ANNAPOLIS - The Maryland Natural Resources Police (NRP) released the following incident and arrest reports. NRP is the enforcement arm of the Department of Natural Resources (DNR). NRP is the only police force aside from the Maryland State Police that has statewide jurisdiction.

Calvert County - The body of William Linden OíNeill III, 35, of Prince Frederick was recovered Friday, May 18 from the Patuxent River. A passing boater located Lindenís body about a mile southwest of the mouth of St. Leonard Creek at 8:22 a.m.

The recovery concludes search efforts that started on Sunday, May 13 at 9:17 p.m. when the Maryland Natural Resources Police (NRP) received a report of an individual fallen overboard from a vessel on the Patuxent River near Patterson Park. Linden was reported fallen from the stern of the 35-foot Markley he and three other individuals were aboard. U.S. Coast Guard, Maryland State Police and volunteer fire companies from Calvert, Charles and St. Maryís counties assisted NRP with the search efforts.

Lindenís body was transported to the Office of the Chief Medical Examiner in Baltimore for an autopsy. The incident is still under investigation.

St. Maryís County - On Thursday, May 10, NRP charged James Phillip Nelson, 31, of Mechanicsville for allegedly attacking Mark Wade Jordan, 28, of Charlotte Hall with a knife. The two were trotlining for crabs in separate vessels when the dispute occurred in the Wicomico Shores area of the Wicomico River.

Jordan was treated at the scene for minor injuries to his hands, forearms and one ear. Nelson was charged with assault-2nd degree, harassing a lawful fishing activity and disturbing the gear of another. Nelson was transported to the St. Mary's County Detention Center.