Current Stories:
[ More Current News Stories... ]

News Archive: [ 2015 ] [ 2014 ] [ 2013 ] [ 2012 ] [ 2011 ] [ 2010 ] [ 2009 ] [ 2008 ] [ 2007 ] [ 2006 ] [ 2005 ] [ VFD News ]

Other News Sections:

Announcements:
Forums: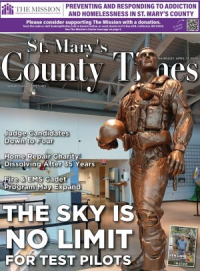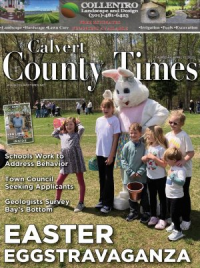 By Maryland Senator Roy Dyson

"Fear the Turtle" is the University of Maryland's battle cry for its athletic teams. The turtle they refer to is the Diamondback Terrapin – one of the State of Maryland's greatest symbols and the mascot of our Flagship University.

However, these very turtles should be the ones to fear – for their lives.

This is why I have introduced Senate Bill 532 – Natural Resources – Diamondback Terrapin – Take and Possession.

This bill prohibits a person from taking or possessing diamondback terrapin for commercial purposes which basically amounts to a moratorium on them being caught and sold for profit.

The diamondback terrapin is not currently on the National Endangered List, but it is headed there. Currently neighboring states Virginia and Delaware as well as Massachusetts, Rhode Island, Connecticut, North and South Carolina, Georgia, Florida, Alabama and Mississippi have imposed banned on harvesting of terrapins.

Ironically, this very symbol of Maryland does not have such a ban. Because of the moratorium established by the states mentioned above, the demand for Maryland's terrapins has increased substantially. According to the Maryland Department of Natural Resources, the number of commercial fishermen with terrapin licenses has quadrupled from the yearly average.

The diamondback turtle is a delicacy in Asia, especially in China. According to the DNR, the wholesale price of terrapin for food markets doubled in 2006. There is virtually no demand for terrapin consumption in Maryland.

So why is the diamondback terrapin so different than the rest of its species?

They do not reproduce themselves in sufficient numbers like many fish and crabs. Terrapins lay between 13-39 eggs per years, but studies show that only about 2-4 percent of these eggs survive to produce a hatchling diamondback terrapin. Studies are underway on the survival rate of hatchling terrapins to adulthood, but it is known from many other turtle species that the survival rate is again very low.

Diamondback terrapins simply do not produce enough eggs and the survival of hatchlings is so low, that a managed fishery for terrapins is not possible. In comparison, many fish and crabs produce hundreds of thousands of eggs annually.

Moreover, the demand for turtles has grown exponentially since the Chinese currency became convertible in 1989. Experts tell me that the Chinese consume approximately 10 million wild caught turtles per year. Unfortunately, the wild populations of turtles in China have been commercially depleted. And the wild turtle populations in surrounding countries are now in serious danger. One of the world's leading experts on the Chinese turtle markets has found our diamondback terrapins in the Chinese turtle markets.

With the demand for turtles increasing for the foreseeable future and the inability of our diamondback terrapins to reproduce themselves like other commercial fishery species, the diamondback terrapin fishery simply need to be closed. Under these circumstances, it would not be possible to manage the species for commercial consumption. Therefore, a bill closing the terrapin fishery rather than a moratorium is the appropriate course of action. DNR Fisheries will have their hands full conserving the remaining terrapin populations in the Chesapeake Bay, as required by SB 532.
FEATURED SPONSOR
BAE Systems
An exciting and dynamic workplace where your contributions have far-reaching impact of national and global importance.