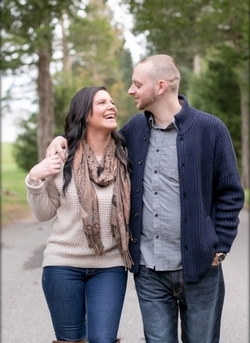 Sarah Burley of Owings and Philip Hall of Chesapeake Beach were married on Friday, June 10, 2016 in London Town Gardens, Edgewater, Md. The bride is the daughter of Teresa and Ron Burley. The groom is the son of Susan Sardelli-Wilson.
The newlyweds spent their honeymoon in Waikiki, Hawaii.
They were each other's first love at first sight and Northern High School sweethearts. After years of dating while away on a ski trip, Phil proposed to Sarah at the Wisp Resort in Garrett County, Maryland. The couple currently resides in their new home in North Beach with their two dogs, Leo and Hudson. The groom will be attended by his twin brother and Best Man, Anthony Hall. The bride will be given in marriage by her father and attended by Amber Hall and Shannon Disney as Matrons of Honor. After 10 years in love to happily ever after a Mrs. Hall!