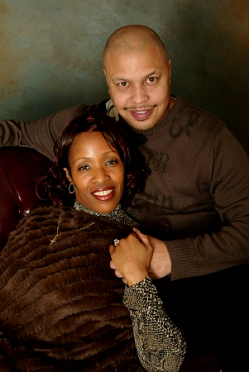 Felicia Gaskins of Fort Washington, MD and Anthony Whitson of Clinton, MD were married on Saturday, April 16, 2005 in The Galleria @ Lafayette Centre, Washington, DC. The bride is the daughter of Mr & Mrs James E Gaskins. The groom is the son of Mr Charles Whitson, & the late Mrs Mildred Whitson.
The newlyweds spent their honeymoon in Aruba.
Just like a page out of a Fairytale...