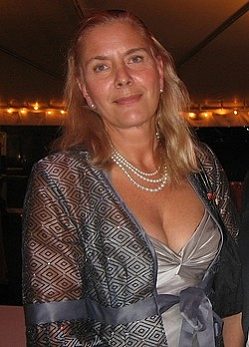 Melissa Solms-Baruth, 59, left us on April 23, 2014 surrounded by her family at her home in Leonardtown. Melissa was born May 5, 1954 in Providence, RI to George and Mary Butler. She graduated from The Wheeler School in 1972 and attended college in New Mexico, Paris, France and Lugano, Switzerland.

She married Christian Solms-Baruth on October 31, 1979 in New York City. In 1988, Melissa and Christian moved their family to Leonardtown, MD.

Melissa was a dedicated mother and wife, as well as an avid photographer and waterfront real estate professional. In 2007 she began publishing Southern Maryland Woman magazine with her eldest daughter. Melissa was an equestrian who enjoyed traveling, antiquing and jewelry making. She was an active CASA volunteer and also supported the St. Mary's Mediation Center.

Kind and generous, she devoted her life to her family and friends. Melissa's fun-loving, free-spirited nature was her hallmark and she most enjoyed spending time near the water. Melissa is survived by her husband, Christian; children, Oda, Carolina and Alexander; and grandson, Lucas.

The family will receive friends on Friday, April 25, 2014 from 6:00PM to 8:00PM with prayers recited at 7:00PM in the Mattingley-Gardiner Funeral Home, Leonardtown, MD. A Funeral Service will be held on Saturday, April 26, 2014 at 10:00AM in the Funeral Home chapel with Bishop William McClean officiating. Interment will follow in Charles Memorial Gardens, Leonardtown, MD.

Arrangements provided by Mattingley-Gardiner Funeral Home.