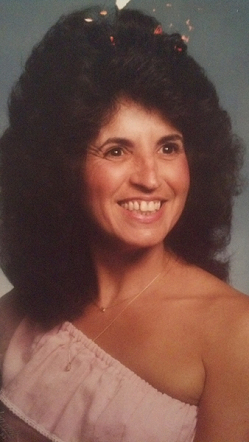 Patricia Ann "P" "Pat" Pruitt, 67 of Rose Haven, MD passed away on March 10, 2014. She was born on June 23, 1946 in Washington, DC to the late Anthony Zancan Sr. and the late Helen Showater.

Pat worked for the US Postal Service for 30 years as a Postmaster for West River, Cheltenham and Deale Post Offices. Post retirement, she spent 7 years working for Calvert County Substance Abuse. She received many accolades at both careers as her work ethic was impeccable. She loved laying on the beach, reading and gardening. She was a die-hard Redskin Fan. She was a dear friend to many.

Pat is survived by her sons; William Shawn Pruitt (Dana Renee) and Anthony Joseph Pruitt. She was a loving grandmother to Hannah, Charlie and Devon. She is also survived by her brother, Anthony Zancan Jr. and sisters; Louise, Rita Marks and Linda Moltz. She was preceded in death by her step-mother, Hilda Zancan.

A mass will be held on Friday, March 14, 2014, 10:30am at the Jesus the Devine Word.

In lieu of flowers donations may be made to Jesus the Devine Word, 885 Cox Road, Huntingtown, MD 20639 or Calvert Hospice, 238 Merrimac Ct., Prince Frederick, MD 20639.