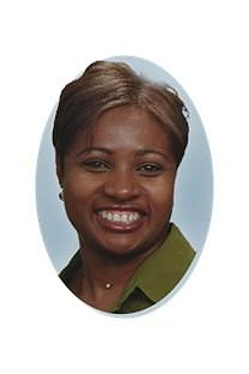 Angela Delores Maddox-Gary, 52, of Waldorf, Maryland passed away on Thursday, December 27, 2013. She was preceded in death by her father Clifford Lane.

"Ann" as she was affectionately called by her family and friends was born in Cordele, GA and had recently moved to the area from Atlanta, GA. She was married to Lt Col (Ret.) Robert A. Gary on Dec 12, 1996.

Ann adored her daughters spent time teaching them the art of shopping. She took great pride in working as a surgery technician at Virginia Hospital Center in Arlington, VA. In her spare time, Ann enjoyed reading, decorating and daily walks with her dog, Twiggz. She also loved cooking and entertaining and always looked forward to hosting New Year's Day brunch.

Ann is survived by her loving husband Robert; two daughters: Allison Maddox and Kayla Gary; two step-children: Jerrell Gary of Macon, GA and Megan Gary of Atlanta, GA; mother and stepfather: Eddie Mae Graper and Henry David Graper of Cordele, GA; her sister: Myra Elaine Maddox of Mount Vernon, New York; two brothers: James Maddox of Cordele, GA and Carl Maddox of Conyers, GA; and a host of nieces, nephews, family, and friends.

Ann's wonderful spirit, joy, and talents will be celebrated at her Memorial Service that will be held on Thursday, January 2, 2014 at Huntt Funeral Home located at 3035 Old Washington Rd, Waldorf, MD 20601 at 12 noon with the viewing from 10am -11:30am. There will be a funeral service in Cordele, GA on Monday, January 6, 2014.

Arrangements provided by Huntt Funeral Home and J.W. Williams Funeral Home.