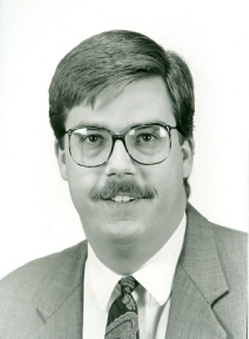 Kevin Ray Baer, age 47, of North Beach, MD passed away suddenly and peacefully October 17, 2017 at his residence. He was born in Washington, DC on December 9, 1965 to Leonard R. and Nancy L. (Westover) Baer.

Kevin was raised in Calvert County and was a 1983 graduate of Northern High School and a 1988 graduate of Frostburg State University. Kevin was a mortgage loan originator with Prime Lending Mortgage Company.

In his leisure he enjoyed bowling, BMX racing, and playing some golf. He was also an avid Baltimore Raven fan.

Surviving are a son Kollin R. Baer of North Beach, MD; his parents Leonard R. and Nancy L. Baer of Prince Frederick, MD; a sister Darcy Woessner and husband Andrew of Great Falls, VA and nieces Jessica and Emma Woessner.

Arrangements provided by Rausch Funeral Home.