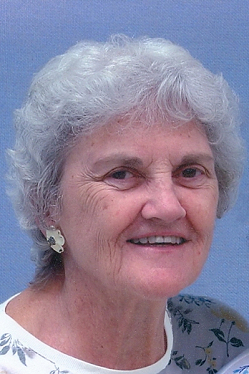 Ella Mae Raysinger, age 84, of Huntingtown, MD passed away April 20, 2013 at her residence. She was born November 29, 1928 in Baltimore, MD to Joseph A. and Ella May (Davern) Raysinger.

Ella was raised in Baltimore and was a 1946 graduate of Seton High School. Ella was employed as a receptionist with the law firm of Ober, Kaler, Grimes and Shriver in Baltimore until retiring in 1993. She moved to Huntingtown, MD in 1995.

Ella was a member of Jesus the Divine Word Parish and was active in the Sodality and Seniors Club. She was very charitable to others and was known as the dime lady to the children of the parish. She did volunteer work with Catholic Charities and their food pantry. She was also a member of the American Legion Stallings – Williams Post 206 Ladies Auxiliary. Ella enjoyed keeping in touch with her classmates from high school and attending the reunions.

Ella was preceded in death by her parents and four brothers Louis A., Paul L., Joseph A., Jr. and Lawrence Raysinger.

Surviving is her sister Rose Lee Jackson of Huntingtown, MD.

Arrangements provided by Rausch Funeral Home.