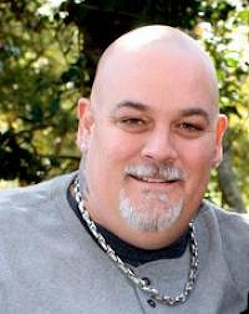 Randy Michael Emory, Jr., (Mike) was born on November 16, 1971 to Ella Maxine Emory and Randy Michael Emory in Kings Mountain, NC. He departed this life on April 15, 2013 at Georgetown University Hospital at the age of 41.

Mike enjoyed all sports and played soccer, basketball, and football while in Junior High and High School. While young, Mike traveled with his parents to Hawaii, Fort Bliss, TX, Fort Benning, GA, and Fort Belvoir, VA. It was in Hawaii that Mike fell in love with the beach. While at Fort Belvoir, VA, Mike worked at the golf course where he developed his passion for golf. This became a bond shared by Mike and his dad, and they often played in Manassas, Fort Belvoir, Andrews Air Force Base and other courses. Mike graduated in 1989 from Hayfield High School in Alexandria, VA, and then lived with friends at the Mount Vernon Square apartments. Mike attended services at Calvert Road Baptist Church in Alexandria, VA.

Mike was employed by the U.S. Census Bureau. Mike began his career in the federal government in 2010, when he joined the Administrative Management Systems Division's Customer Support Branch.

He worked as an IT Specialist on the Commerce Business System Help Desk. He had previously worked as a contractor for the Federal Working Group on the 2010 Decennial Census Help Desk. Mike was known for his outstanding customer service skills and his willingness to help everyone. He enjoyed golfing and was a member of the Census Golf Team. Prior to working at Census, Mike worked for Capital City Adjustments and Interstate Recovery Service.

Other then Mike's special love for golf, he enjoyed playing pool, fast cars, poker, the North Carolina Tar Heels and especially the Washington Redskins. He enjoyed participating in all of these activities while hanging out with his friends. Mike's first car was a restored 1966 V8 Mustang. Then he had a 1986 5.0 Liter GT Mustang which he painted canary yellow. Remembering that 1986 Mustang, Mike just recently purchased a 1986 Fox Body 5.0 Liter Mustang.

While playing pool, he met his wife Kimberly Anne in January of 2006. They were inseparable from that point on. They were married on July 20, 2007. Mike was like a big teddy bear, very loving and caring and supportive. Kim and Mike enjoyed traveling together. They took many trips to Ocean City, MD, as well as Cancun, Mexico, North Carolina, Georgia and Orlando, Florida where they visited Disney World, Sea World and Animal Kingdom. Mike enjoyed the annual camping trips they had with friends.

On November 11, 2009, Mike and Kim had their beautiful son Chase, now 3 years old and the love of their life. Mike enjoyed playing games with Chase, doing puzzles, teaching his son how to dip Oreo cookies along with many other things. Chase is his pride and joy. Mike did his best to make sure Kim and Chase had everything they needed and wanted. Kim and Chase could not have asked for a better husband and daddy.

Mike leaves to cherish his memory: his wife Kimberly Anne and son Chase Michael. His mother Ella Maxine Carroll and Earnie Carroll. His father Randy Michael Emory and Karen Emory. Sister Susan Emory O'Neill, half sisters Megan and Katie Emory and half brother Randy Shannon Anthony. Also a host of relatives and friends.

Mike is preceded in death by his grandmother, Lucille Long Emory, with whom he had a close and loving relationship.

In lieu of flowers, contributions can be made to Kim for a memorial bench in North Beach, MD, with an engraved plaque honoring Mike. Kim and Chase often walk the boardwalk on North Beach and this is a special place for them, where they can keep Mike's memory forever in their hearts.

Arrangements provided by Lee Funeral Home.