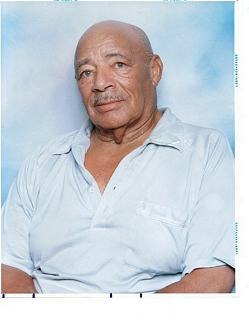 Joseph Edward Suter (Tom to all his family and friends), son of the late Joseph T. Suter and Mable Gray Suter was born on February 17, 1925 in Oakville, Maryland. He entered into eternal life on April 15, 2013.

Joseph was educated in the public school system in St. Mary's County Maryland. He served in the U. S. Navy during World II. His life trade was an auto mechanic.

He and his father had their own business, Suter and Son, which was later sold when he retired from the business. He, also, was a logger which he did in the summer months. He loved to spend time with all his children. He loved to fish and passed that passion down to his sons and some of his daughters. He loved to cook and, also, shared that passion with some of his children.

He was preceded in death by his parents, Joseph and Mable Suter; his sons, Earl and John Phillip (infant) and daughter, Delores.

He leaves to cherish his memory his wife, Myrna Suter; his sister, Jean Wright; his daughters, Gladys June (James), Dorothy Horton-Brown (Jay), Diane Jewettetahoosuter (Teeco), Mabel (Tammy) Anderson, Margaret (MC) Forrest (Bert, Sr.), Joan (Barbara) Barnes (Chester), Rose (Ronnie) Barnes (Colbert III), Virginia (Poodie) Young, Monica (Teelee) Biscoe (Wayne), Emma (Cece) Young (Chase), Brenda (Girl) Butler (William); his sons, James (Jimmy) Suter, Joseph (Timmy) Young (Mary), William (Billy)Young (Josephine), David Young, John (Pot) Young (Varella), Bryant Young, Colvin (Coco) Young, Sr., Keith Young (Denise), 61 grandchildren, 64 great-grandchildren, 9 great-great-grandchildren, a host of nieces, nephews, extended family members, Dolores Suter-Witcher (ex-wife) and very special friends, Mary Agnes Young and Iva Shupe and best friend, Tyrone Holton.

Family will unite with friends on Saturday, April 20, 2013 for visitation at 11:00 am until the Memorial Service at 12 noon at Briscoe-Tonic Funeral Home, 38576 Brett Way, Mechanicsville, MD. Deacon Bill Kyte, Immaculate Conception Catholic Church, Mechanicsville, MD., will be officiating. Interment will be private.

Arrangements provided by Briscoe-Tonic Funeral Home.